Jessica Alba Is Pretty In Pink At Golden Globe Nominations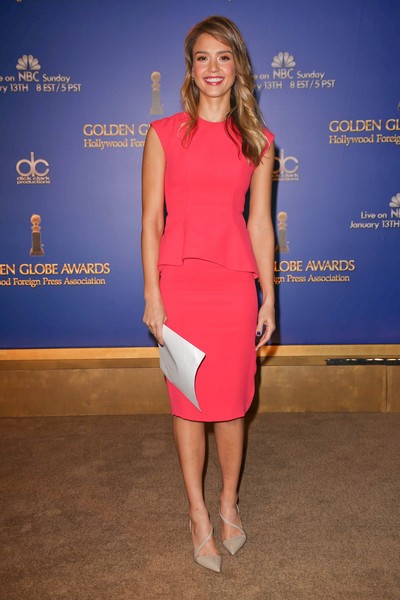 Thursday was one of Hollywood's most exciting days of the year - the Golden Globe Awards nominations! Jessica Alba was one of the announcers, and she looked sweet in a bright pink Christian Dior dress and beige heels.
The actress was joined by the gorgeous Megan Fox and actor Ed Helms ("The Hangover.")
At one point Alba lost her place while reading the name of Ed Harris who was nominated for HBO's "Game Change." She caught herself and said, "Oh no, I'm on the right page," and the roomful of people giggled. The actress added, "You know what, a little laughter in the morning is not bad for anyone."