Jessica Alba Goes Overboard With Sequined Schoolgirl Look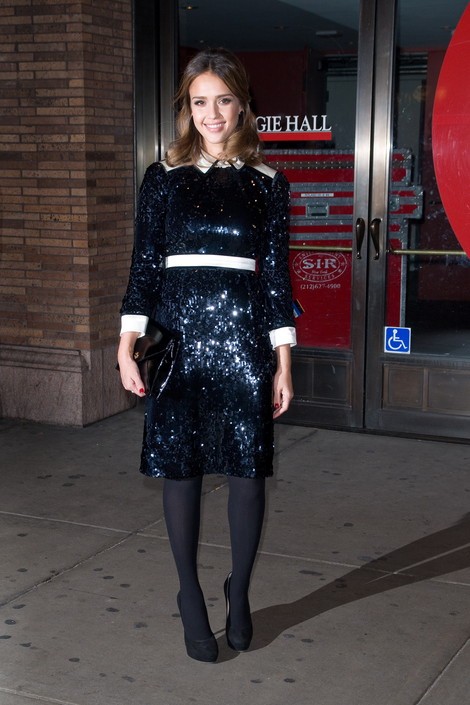 Last night at the Glamour Women of the Year Awards in New York City Jessica Alba showed up wearing a very sparkly ensemble.  The actress paired the sequined blue dress with matching tights and pumps. We think she's just a little too sparkly. What do you think of her look?
The star's recent film, "Spy Kids: All The Time In The World" will be released on DVD and Blu-ray on Nov. 22. The movie centers a retired spy-turned-full-time homemaker (Alba) who gets some unexpected help from her disagreeable twin step-children to thwart a power-mad supervillain who wants to take over the planet.
Alba stars in the upcoming computer animated film "Escape From Planet Earth" about a space hero (Brendan Fraser) who defends his planet against the nefarious villain Shanker (James Gandolfini).
We can understand why she's focusing on family films these days - Alba is mom to Honor, 3, and Haven, three months.