Jessica Alba Focusing On Selling Eco-Friendly Diapers With New Website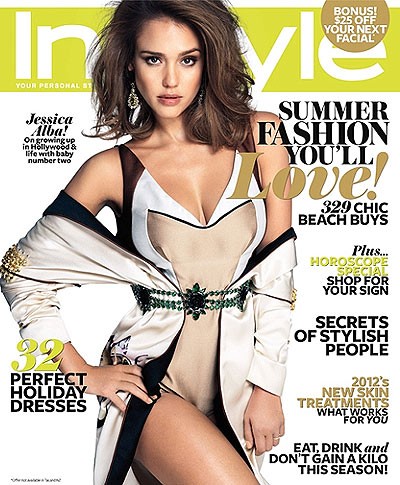 Jessica Alba is back to looking sexier than ever again - and she's flaunting her curves in the January 2012 issue of InStyle Australia.

Jessica, who gave birth to her second daughter, Haven, in August, reveals that losing that extra baby weight was a bit easier this time around.

She tells InStyle, "[When I was pregnant] with Honor, I didn't make the healthiest choices when it came to eating. All of a sudden, I had gained over [60 pounds]. I stopped weighing myself after that. With Haven I didn't gain as much, so [afterward] I was closer to where I felt comfortable in my own skin."

So what's the mom of two up to now? She'll voice the character Kira in the upcoming Escape From Planet Earth, with Brendan Fraser; which contradicts her current business venture outside of Hollywood - taking care of the planet instead of trying to escape from it.

"It's an eco household-and-baby consumer product line," she says of her new web-based marketplace, The Honest Company.

The company's main focus will be diapers, however, "We also have household cleaning products and bodycare products," she says.

"If something is healthy and non-toxic, it is usually at a premium price point. We aren't going to be the cheapest, but certainly not the most expensive," she says of the new site.

See more of Jessica and read her interview at InStyle.co.au. If you live down under, pick up a copy of the new issue, on sale now!