Jesse Tyler Ferguson Wouldn't Say 'No' To A Joe Manganiello Cameo On 'Modern Family'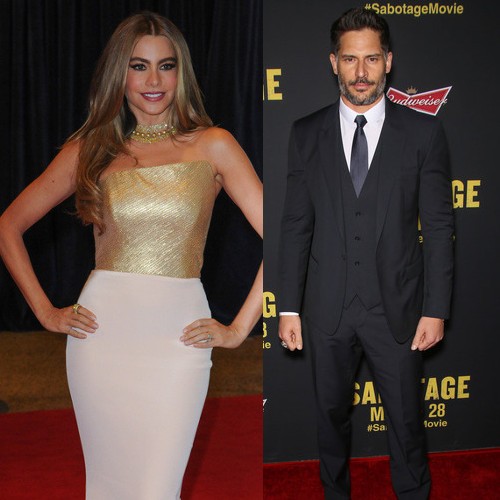 If a relationship with Modern Family star Sofia Vergara helps Joe Manganiello get a part on the show, Jesse Tyler Ferguson's all for it.
Ferguson, who stars on the ABC sitcom as Mitchell Pritchett, talked exclusively with E! News's Marc Malkin at Emmy Awards Performers Peer Group Celebration. The actor knew quickly the two could form an inseparable pair. "I will say that they're extremely comfortable around one another and that's a sign of them just having a really nice time," he said.
What about getting Joe to strip off his shirt for a cameo in Jesse's hot tub, a la James Marsden (above)? "I'm not going to say no to that," he mused.
Sofia and Joe have been enjoying one another's company since May, and their relationship has shown no signs of slowing down. Earlier in the month they traveled to Florida so Sofia could introduce Joe to her family and celebrate her 42nd birthday.
Only a few days ago the beautiful couple made the trip again, heading to Miami where People reports, "They couldn't keep their hands off of each other" before they met up with Sofia's family.