Jesse McCartney On New Animated Film 'Wings,' Upcoming Album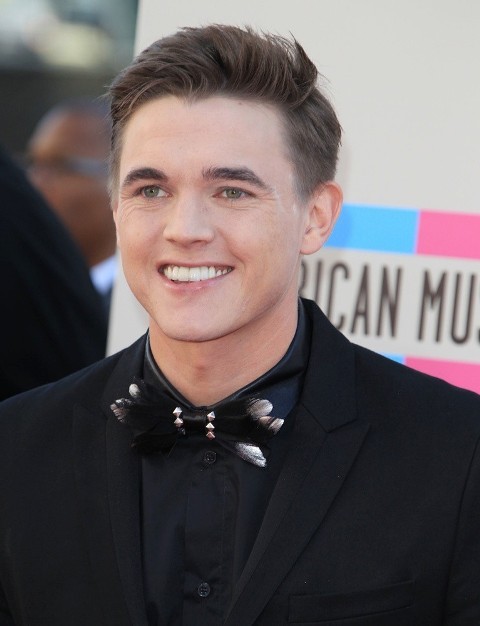 Lionsgate's new animated movie Wings features Jesse McCartney lending his voice to the cartoon plane Cyclone, one of multiple new happenings for the actor and singer. BFTV recently caught up with Jesse to ask him about his part in Wings and progress on his new album, which is expected this spring.
"I got a call from [producers] Simka Entertainment, and heard it was an animated movie for kids, which I enjoy doing, so I jumped onboard," he explained. "One of my buddies from All My Children was doing it also, so I thought it might be fun."
The Wings voice cast also includes Josh Duhamel as Ace, Hilary Duff as Windy, Tom Skerritt as Colonel and Rob Schneider as Dodo. Did Jesse get to work alongside his fellow actors? "We usually recorded our voices alone, one at a time. Not always, but often," he told us. "For the Young Justice series [where he voiced Dick Grayson, the first Robin/Nightwing], we recorded as a group, and the unity is nice, doing it that way. Keeps you on your toes too; [during] group records in studio, anything can happen!"
"It was a natural progression from acting and singing [to] using the voice to create a character," he added. "Also, the people involved in animation are usually creative and like a playground of big kids, so I enjoy it."
Unlike some other singers, Jesse doesn't just moonlight as an actor; he's had a steady film and television career since starting on All My Children back in 1998. We asked him to highlight which roles he'd recommend for people who aren't familiar with that part of his career. "I guess I'd point them to the last season of Army Wives, where I played Private Tim Truman," he said, "or the indie movie Keith that I did a few years back. Working with the cast of Beware the Gonzo was a nice ensemble piece."
"I don't like to box myself into a corner saying that I'm first a singer or first an actor. I like to think it's like salt and pepper. It's better with both than just one," Jesse continued. "It's harder to balance doing two at once, and it sometimes takes longer to be taken seriously or the number-one guy they think of if you don't do just one thing full time, but it leads to a much more balanced life and more creative outlets working in both fields."
So as Wings takes flight, Jesse is also working on his next full record, In Technicolor, which is set to arrive in just a few months. Audiences can already hear a sample of the music by checking out the already-released EP of the same name. "The full CD is coming out in June," said Jesse, "with a throwback to the 70's feel - lots of horns and up-tempo feel good tracks. Melody is [making] a comeback." He hopes to do a summer tour after the album release.
What's on Jesse's must-listen or much-watch list as a fan? He gave us plenty of recommendations. "Nebraska, 12 Years A Slave, Denzel [Washington]'s The Great Debaters from a few years back was pretty inspiring," he said. "For TV, I love Modern Family along with everyone else and the ensemble cast of The Big Bang Theory is brilliant every show.
"Music, well it's so diverse now that it's hard to pin down. Lorde is incredibly unique and Bruno Mars always kicks it musically and vocally. Can't leave out my friend Gavin DeGraw either. I think Ariana Grande will be around a long time and will be the new female voice of the next decade. There are some great new artists coming up."
Wings is now available on DVD. For more on Jesse, you can visit his official website (jessemac.com), and follow him on Twitter (@JesseMcCartney).
(c)2013 Brittany Frederick. Appears at Starpulse with permission. All rights reserved. No reproduction permitted. Visit my official website and follow me on Twitter at @tvbrittanyf.