Jesse Macht Releases New Samples From Upcoming Album
The best musician you haven't yet discovered is back: Jesse Macht has recently released several samples from his upcoming album, Acts of Providence.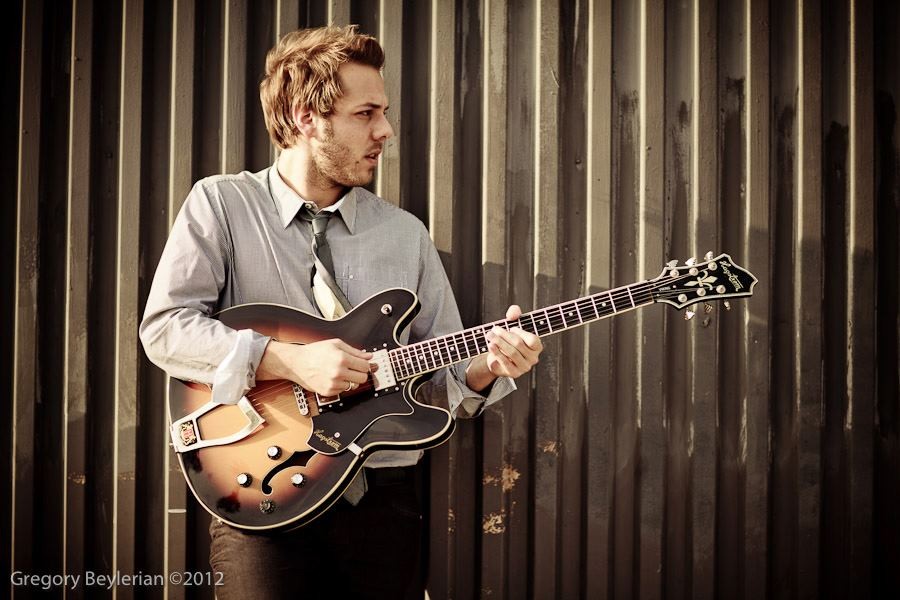 Now available for listening and download through SoundCloud are clips from "Kick and Scream," "Heartache," "We're Gonna Make It Out" and "Once In A Lifetime." He has played several of these songs at shows over the past few months, but this is the first tme they've been online. The album is tentatively set for a summer 2012 debut.
Acts of Providence will be the fourth release for Jesse, who has three singles currently on iTunes, all from 2011: Love Is Another Drug, Your Hero, and Where Is Lerone Kamara. His music has also been heard in television and film, including Keeping Up With The Kardashians, Giuliana and Bill, and The Ellen DeGeneres Show.
"We Can Work It Out" was also recently used in a video on the Southwest Airlines blog about the Austin Television Festival.
The new songs continue to demonstrate the qualities that make Jesse such a remarkable artist: his ability to create music that has both a catchy hook and meaningful, articulate lyrics, and to do so at the simplest, purest level of music, without too much production. Here is an artist who knows more than the same handful of words to express his sentiments, and has no tricks up his sleeve.
Here is exactly what I think of when invoking the term "real musician," because he's just a talented individual with a piano, a guitar, and a great backing band - yet his music holds my attention better than other artists who utilize much more. Anyone who thinks of themselves as a fan of music needs to stop and listen to him.
"The reality of being in this business is that it takes time and money, and I'm not willing to sacrifice quality just to get more songs out there," he told me in an interview. These four songs are definitely worth the wait.
If you haven't yet discovered Jesse Macht, you can check my profile of him and read my interview with him from last October. You can also visit his official website and follow him on Twitter (@jessemachtmusic) and Facebook.
For more from Brittany Frederick, visit my Starpulse writer page and follow me on Twitter (@tvbrittanyf).
(c)2012 Brittany Frederick/Digital Airwaves. Appears at Starpulse with permission. All rights reserved. No reproduction permitted.