Jesse James & Kat Von D Split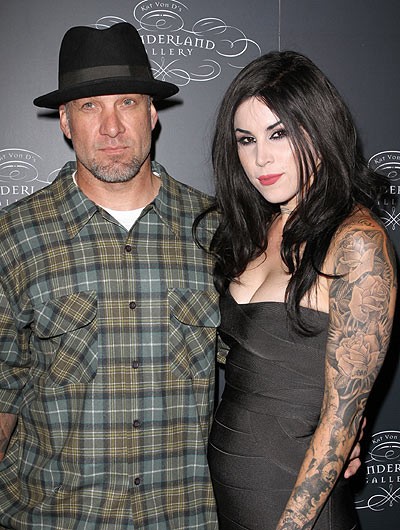 Sandra Bullock's cheating ex Jesse James and celebrity tattoo artist Kat Von D have split, according to reports.

Almost five months after announcing their engagement, friends tell Life & Style magazine that James has told them the romance is over.

One insider tells the publication, "He says there's too much drama for him."

And the reports are supported by tweets James and his inked lady have posted on Twitter.com in the last week.

On June 5, reality TV star James tweeted, "I guess I was trying to take too much from the world. Funny how things go from amazing to s**t in the blink of an eye."

Kat tweeted, "I have no regrets," on the same day.

The couple began dating in August, 2010, less than two months after Jesse and Bullock divorced amid stories of his infidelities during their marriage.

The breakup news comes almost a month to the day when James was interviewed by Piers Morgan and declared that the couple's relationship was at a "higher level" and that he'd never cheat on her.
UPDATE: Jesse James & Kat Von D Refute Break-Up Rumors; Plan Summer Wedding!