'Jersey Shore's' Jenni Farley Is Still Showing Off Her J-Wowws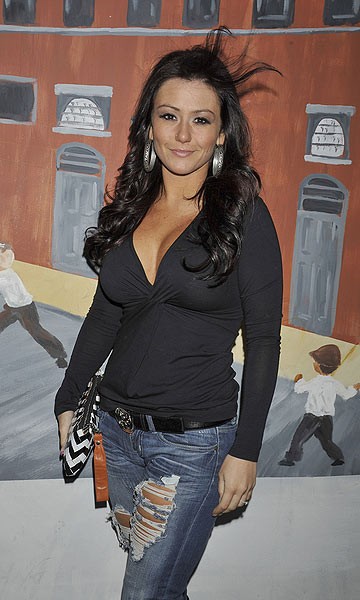 "Jersey Shore's" Jenni "J-Woww" Farley shows off her gravity-defying all-natural bosoms again while hosting a spring break party in Philadelphia. The event took place at the Tavern on Broad on March 4th for all the people in the area who couldn't afford to go on spring break in a little more spring break-ier of a city, like Ft. Lauderdale or Daytona Beach.

Jenni's obviously aching to get out of her clothes and into her bikini to start filming "Jersey Shore" again. For the upcoming season, a recent poll conducted by MTV gave fans the chance to vote on where it would take place, and it only made sense that they film season two right back in Jersey, just like the first seas-- wait, what? They're filming it in South Beach? Well, that makes sense since nobody on the show is from New Jersey and half of them aren't Italian anyway.

Last December, the New Jersey Italian American Legislative Caucus tried to get MTV to cancel the show because of its "ethnic stereotypes" and because they think the show is "wildly offensive". We think the show is "wildly hilarious". MTV also reportedly received death threats over airing the show. Hmmm, New Jersey, Italians and death threats. Coincedence? (Tony Soprano unavailable for comment).

Recently, Jenni celebrated her 23rd birthday in Las Vegas wearing a low-cut black dress. Pics here.