'Jersey Shore' To End After 6 Seasons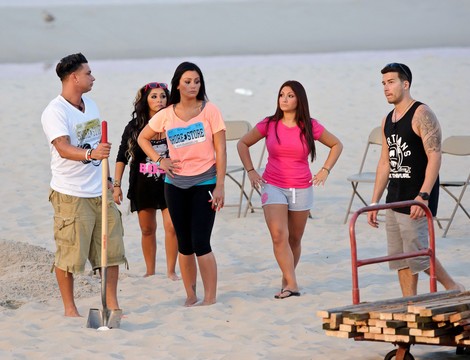 Jersey Shore, one of MTV's most popular programs, is coming to an end after six seasons. The upcoming episodes will be the last time we see the guidos and guidettes... on this particular show.  The season will start airing October 4 and will end in a retrospective aptly titled "Gym, Tan, Look Back."
Jersey Shore wasn't exactly a hit when it premiered in 2009, but it gained infamy for its cast of characters and for several Italian-American organizations trying to take it off the air. By 2011, it scored a whopping 9 million viewers and was beating just about every other show on television on Thursday nights.
According to Entertainment Weekly, the cast was not told of the cancellation until this morning - so don't expect any tearful goodbyes in the series, which has wrapped filming. However, two spin-offs are planned to continue: The Pauly D Project and Snooki & JWOWW.
MTV reality executive Chris Linn also told EW he'd love to air a Snooki wedding.