'Jersey Shore' Star Pauly D Says He's 'Proud' To Be A Father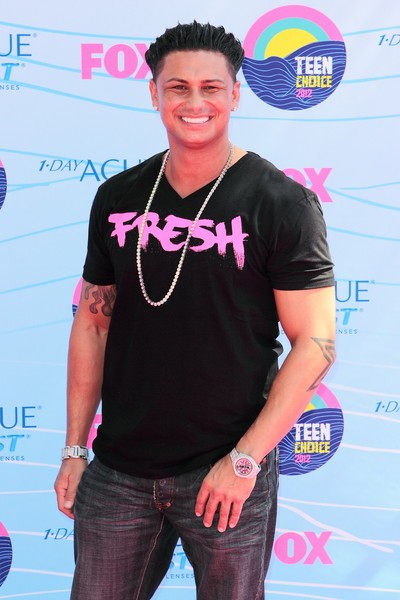 Former "Jersey Shore" star DJ Pauly D is a dad. The reality star welcomed a daughter a few months ago with an unnamed New Jersey woman, according to TMZ.com.
The 26-year-old mom filed legal papers in New Jersey to establish paternity, but the DJ, real name Paul DelVecchio, already took a DNA test, to prove he is the father.
 
The 33-year-old reality star commented, "I'm proud I'm a father. I am excited to embark on this new part of my life."
DelVecchio, who briefly dated co-star Jenni "Jwoww" Farley, is recognized for his "Guido" look - over-styled hair, muscles and tanned skin. His "blowout" hairstyle is short on the sides and spiked on top.
He once admitted to owning a tanning bed and spending at least 25 minutes on his hair each day.