Jerry Seinfeld Teases 'Seinfeld' Reunion That's 'Not A Commercial'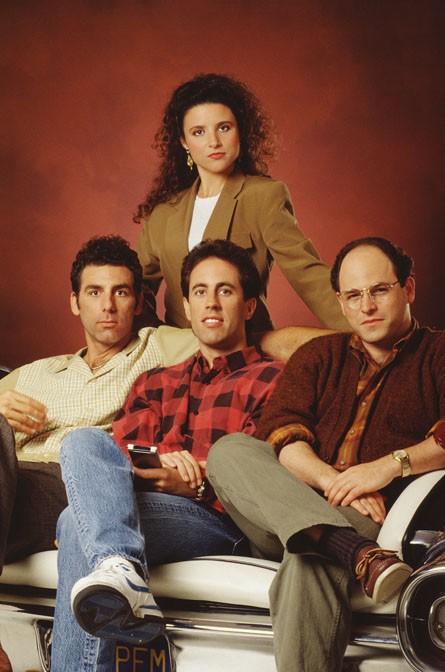 Jerry Seinfeld has teased a mini Seinfeld reunion - but don't expect it to be in the form of a Super Bowl commercial.
Jerry, Larry David, and Jason Alexander were spotted walking into the famous Tom's Restaurant featured in their show Seinfeld earlier this month. It was believed the three would film a spot for the big game, but Jerry has now said that's not the case.
He told Boomer & Carlton on WFAN Thursday morning that the secret project was long than a commercial but it wasn't an episode of his web series "Comedians in Cars Getting Coffee." He did say, however, that Jason was playing his character George Costanza and other Seinfeld characters would show up.
Jerry previously teased a reunion with Larry David during his Reddit AMA, saying, "Most recent was intentional mumbling. We wrote this script for this thing that you will eventually see but I can't reveal what it is at this time. All I can do is tell you is that it's big, huge, gigantic."
What do you think the project will be? Tell us on our Twitter page!