Jerry Seinfeld & Jason Alexander Spotted At Tom's Restaurant, Spark Reunion Rumors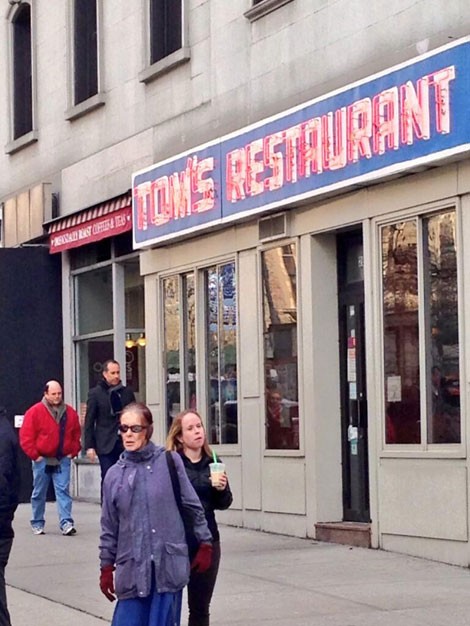 On Monday, a "Seinfeld" fan spotted Jerry Seinfeld and Jason Alexander walking into the infamous Tom's Restaurant in New York City. Is the old crew getting back together?
The 90s comedy "about nothing" centered on stand-up comedian Jerry Seinfeld, his ex-girlfriend Elaine, his best friend George, and his next-door neighbor Kramer.
The fan who spotted Seinfeld and Alexander, Ali Philippides, posted an image on twitter with the caption: "just saw Jerry and George walking in to Tom's Restaurant."
Sitcom creator Larry David and a film crew were also present at the Broadway diner. The restaurant was closed for several hours.
Although fans would love to see another "Seinfeld" episode, it's more likely the trio was filming a super bowl commercial.
Alexander teased fans with a tweet: "Hey everybody, you'll never guess what I did today. Shhhhh. It's a secret."
Meanwhile, the pals' former co-star Julia Louis-Dreyfus is set to be inducted into The Television Academy Hall of Fame in March.
Bruce Rosenblum, the academy's chairman and CEO, explained, "The six individuals being inducted into the Hall of Fame have all made a profound impact on the landscape of television, leaving their own mark within our industry and with audiences around the world.

"Their groundbreaking contributions will last for generations, making them true icons who could not be more deserving of the Television Academy's highest honor."