Jerry Seinfeld Is A 'Bad Communicator'

Jerry Seinfeld's model ex-girlfriend Susan McNabb has blasted the comedian for attempting to diffuse domestic disputes on new comedy show "The Marriage Ref" - insisting the funnyman was a bad communicator.

Seinfeld has lined up an ever-changing all-star TV panel, including Alec Baldwin, Madonna and Eva Longoria Parker, around him in the hope they'll be able to end marriage spats presented to them on the program.

He came up with the idea after asking a friend to settle a dispute between him and his wife of 10 years, Jessica.

But his ex, Susan McNabb, insists coaching married couples is an ironic career move for the comedian she dated for eight years.

She tells Star Magazine, "Seinfeld? Marriage counseling? What?! It's ironic that the man who avoided the mere mention of marriage in my presence for years has now grown into a full-on, TV-show-producing expert on the subject of marriage."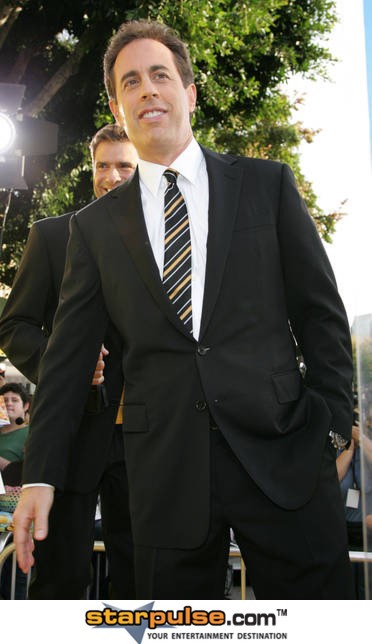 Click for more great Jerry Seinfeld pictures: