Jerry Seinfeld Explains Collaboration With Rapper Wale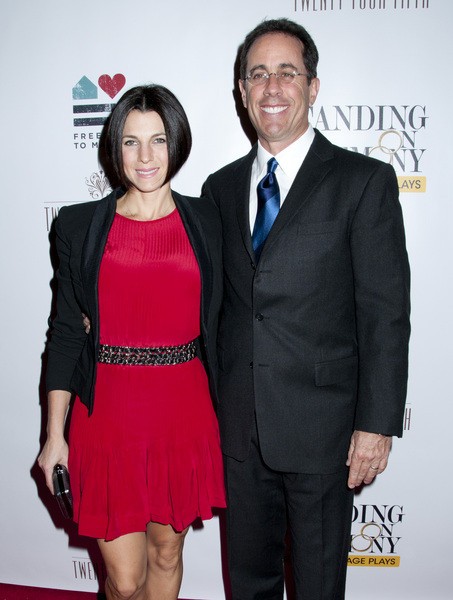 Comedian Jerry Seinfeld's collaboration with rapper Wale came about because his wife loves the hip-hop star's music.

The pair joined forces to work on Wale's fifth record, The Album About Nothing, and Seinfield admits he didn't understand why the rapper wanted to work with him.

In an interview with DJ Omega, the open-minded star reveals that he discussed the project with his wife, Julia, and confesses that she was the driving force behind the musical pairing.

He says, "Wale called me, he came to my show and we hung out a little bit. He wanted me to do something with him. I didn't understand it. But he did and I liked the guy, I listened to his music and I liked the music. So I said alright I'll do it, even though I didn't know what I was going to do.

"I said to my wife, 'I'm doing this thing, with this guy, with Wale,' and she said, 'Wale is my favorite Hip Hop artist anywhere, I have every single thing (he has recorded)."