Jerry Ferrara Announces 'Entourage' Movie Is Finally A Go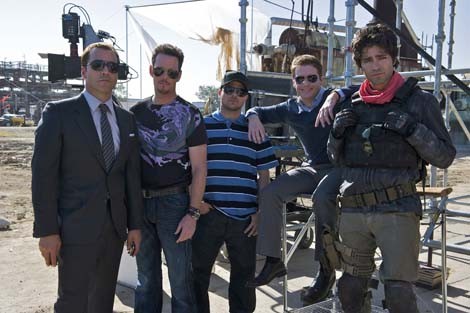 The drama is over - Johnny Drama is hitting the big screen! Jerry Ferrara has announced on Twitter that production is set to begin on the highly-anticipated Entourage film.
After weeks of public feuding over money, fuelled by Mark Wahlberg's recent comments saying "greedy guys" were holding the film back, it seems everything worked out in the end.
Ferrara posted last night, "I am proud to announce the #Entourage movie is officially a GO! Have to thank @wbpictures and @HBO for all the support to make this happen!"
He then shared, "On behalf of the 4 guys I wanna also thank the #entourage fans for the patience. The BOYS are BACK. 'it always works out.'"
It was reported just last week that Jeremy Piven's negotiated deal granted him back end profits from the film, a deal that the other cast members were not offered. Adrian Grenier publically stated that a movie would not be made unless everyone in the main cast was compensated equally.
Whatever the reason for the delay, all Entourage fans can celebrate that the boys are headed for the big time.