Jermaine Jackson: 'Estate Dispute Should Never Have Gone Public'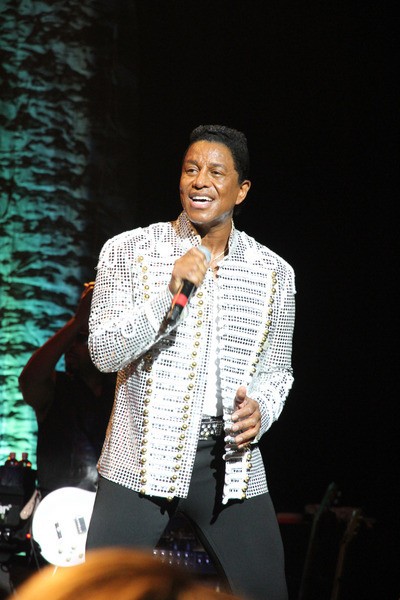 Jermaine Jackson is backing out of a family scheme to take over Michael Jackson's estate and oust its current executors. The singer has had a change of heart and has taken his name off a letter accusing John Branca and John McClain of faking Michael's legal documents before his death in order to control his estate.

"Enough has become enough... After much soul-searching, it is clearly time for us to live by Michael's words about love not war," he tweeted on Wednesday. "In this spirit, I offer this statement by way of extending an olive-branch. Accordingly, I rescind my signature from the letter which was sent to the Estate, and which should never have gone public."

Michael's siblings Tito Janet, Randy and Jermaine all signed the letter, but both Tito, and now Jermaine, have removed theirs.

Jermaine still has "deep reservations" over several issues involving the estate; but he says that a "public conflict" is not the right way to go about handling the problems.

Last month Michael's mother Katherine Jackson went missing for a week, prompting Michael's children, Paris, Prince and Blanket to question their aunts and uncles over their grandmother's whereabouts.

Katherine had reportedly been "resting" in Arizona at daughter Rebbie's home while the childrens' aunts and uncles did everything they could to keep her out of contact in an effort to pressure her to lead the attack on Michael's executors.

Branca and McClain subsequently banned some members of the family from visiting the children at their Calabasas, California home, which they share with grandmother Katherine; something that weighed heavily on Jermaine.

"We went to the house in Calabasas to talk directly with the kids and merely discuss arrangements for them to meet with their grandmother," he explains. "We were denied that access by security - and it was clear that mutual suspicions had allowed events to spiral out of control. I regret that events were ever allowed to reach such a stage. I regret any distress caused to Prince, Paris and Blanket.

"That was never, ever the intention of myself, Janet, Rebbie or Randy. Moving forward, the most effective way to best serve Mother's welfare, and that of Michael's children, is to start a collective dialog, in private. Mistakes have been made and irrational things have been said on both sides in a highly-charged emotional environment. It is time for us all to draw a line in the sand and move towards peace, co-operation, love and healing."