'Jericho' Recap: Shootouts & Mystery Men

The explosive second season of ''
Jericho
'' continues with yet another gripping installment. Big revelations were made about the conspiracy, certain characters' eyes were opened, and shootout at the Richmond farm claimed the life of one Jericho citizen. Honestly, what more can you ask for? Well, besides more of bumbling deputy Jimmy (Bob Stephenson) that is.
Revolution!
Could a revolution be brewing in Jericho? Many locals are unhappy with the town administrators put in place by Jennings & Rall, and they are complaining about getting used and abused. Talk quickly turns to the American Revolution, and phrases like ''Stamp Act'' and ''Boston Tea Party'' get thrown around. This upsets Stanley (
Brad Beyer
), who is an ardent Jennings & Rall Support and has become the resident Tory.
Dale, who has never been very good at dealing with authority figures, goes into full brood mode. He then decides that he will continue smuggling goods into town despite a stern warning from Goetz (
D.B. Sweeney
). Goetz, the former bloodthirsty mercenary turned ''chief administrator,'' eventually catches Dale as the teen is bringing contraband into town and decides to ship the kid off to a dank prison. Goetz feels that he can do it because as chief administrator, he is essentially judge, jury and executioner. Yes, Goetz has become
Judge Dredd
.
Jake (
Skeet Ulrich
) and Eric (
Kenneth Mitchell
) learn of Dale's capture, and head out to rescue him. They are eventually successful, thanks in no small part to the increasingly sympathetic Major Beck (
Esai Morales
). If only all of the other problems in the episode had such a simple solution. Alas, they do not.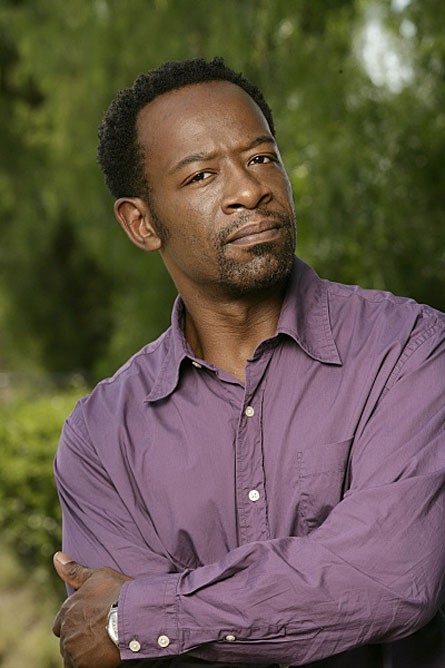 Hawkins, played by Lennie James. Click for the entire ''Jericho'' gallery.
Hawkins does his thing
Thanks to another call from his dreamy mystery man, Hawkins (
Lennie James
) learns of an aerial radiation survey report that is being hand delivered to Major Beck. What's so bad about that? Well, the report would lead Beck directly to the only nuclear weapon in town, which just so happens to be in Hawkins' possession. Obviously, the H-Man does not want that to happen. So, he puts together a two part plan that will a) get Beck out of the office so that a vital page of the report can ''go missing'' and b) convince Beck that his superiors are corrupt.
In order to accomplish the first part of the plan, Hawkins and Jake need to fill Heather (
Sprague Grayden
) in on the whole conspiracy deal. She takes it surprisingly well, and then agrees to use her restricted clearance in order to pilfer the report page for Hawkins. The second part of the plan is slightly more complicated and involves setting up a fake safe house for the long dead Sarah Mason, whom Beck is still looking for. In doing so, Hawkins is able to get Beck away from his office, and also lead him to planted evidence that exposes Valente's (Daniel Benzali) involvement with Sarah. Whew. Are we following along?
Beck, who has proven to be a just and admirable man, is shaken by the revelation that his boss, Valente, has a sinister secret agenda. Hopefully, Beck will make good use of that info and stop blindly following orders issued by the corrupt Cheyenne government, although it is hard for a military man to suddenly turn his back on his government and superiors. It is safe to assume that Beck will have to deal with that quandary sooner rather than later.
Bombshells, etc.
It is an eye opening episode for Hawkins as well, as he learns new information about the nuclear attacks from his mystery informant. Perhaps it is because Hawkins always seems to have all of the answers and be on the inside of everything, but it is genuinely shocking to see him surprised and caught off-guard by the information that he receives from his Deep Throat.
Apparently, Jennings & Rall (the requisite evil company) had designed a disaster plan for all of the major U.S. cities back in 1993. That classified info was subsequently used not to prepare for attacks but rather to exploit the former U.S.'s defense weaknesses. The question still remains, why? What is the endgame of those behind the attacks? Oh yeah, and the mystery man also reveals that he was a Jennings & Rall employee who originally designed the plans. Could be important.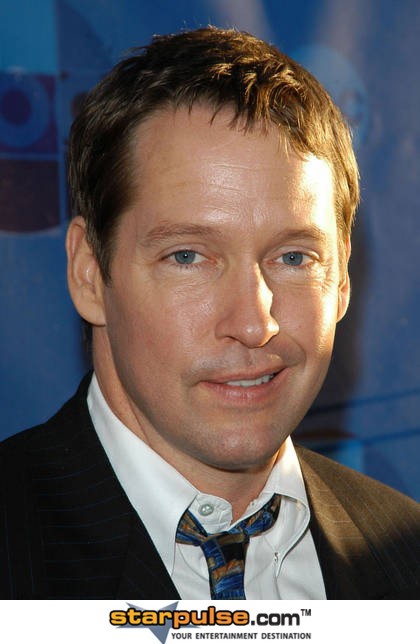 D.B. Sweeney, the actor behind ''Goetz.'' Click for the entire ''Jericho'' gallery.
A day in the life of a homicidal maniac
Goetz has quite the busy life. When he is not arresting teenagers, harassing Jake or acting smarmy with the public, he is helping embezzle money from the hardworking citizens of Jericho. Mimi (
Alicia Coppola
) makes the mistake of being a good and thorough accountant and discovers a discrepancy in the books. Naturally, that means that she is marked for death by the trigger happy Goetz.
Goetz and his Ravenwood boys make their way over to the Richmond farm, where Bonnie (
Shoshannah Stern
) and Mimi are hanging out. Mimi runs and hides, but Bonnie, the self-sufficient teen, takes matters into her own hands. As Ravenwood storms the house, she pulls out a shotgun and starts firing. A shootout of sorts follows, and Mimi gets clipped by a stray bullet.
Bonnie seems quite comfortable with her weapon, and ends up taking down two Ravenwood men. Then, Goetz enters the house and a short standoff ensues. Goetz eventually ''wins out'' (if killing a deaf teenage girl in cold blood can be considered winning out) and the heroic Bonnie falls. It's probably a safe bet that Bonnie's big bro Stanley won't be a Tory anymore.
Things keep rolling along
''Oversight'' was another extremely satisfying episode of ''Jericho.'' The series was always intriguing, although it was quite spotty throughout season one. Last year it suffered from a bloated cast and more than a few misplaced soap opera storylines. Those problems have been eradicated in season two, which features a streamlined cast and a much sharper focus on the new political landscape as well as the ever popular conspiracy. It's so good, in fact, that one can even overlook Skeet Ulrich's horrible overacting, which continues to be the series' one detriment.
By
Derek Krebs
Starpulse.com Contributing Writer
Thoughts on the episode? What do you think is in store for the final three episodes of the season (series)? Comment below!