Jeremy Renner Is A First-Time Father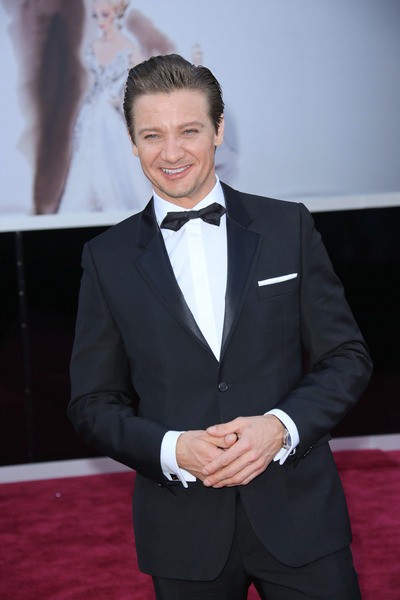 "The Avengers" star Jeremy Renner is a new dad. The actor's on-again, off-again girlfriend gave birth to a baby girl on Thursday.

The notoriously private star never confirmed the baby news when it broke in January.  He dated Sonni Pacheco last year, and she allegedly discovered she was pregnant after they split.
The actor's representative has since confirmed that Renner and Pacheco have since gotten back together and are proud parents to a daughter named Ava Berlin Renner.
A statement issued to People.com reads: "They are beyond thrilled. Mother and daughter are doing great."

During the Golden Globe Awards earlier this year, Renner opened up to Eva Longoria while on the smoking patio. Witnesses told US Weekly that the 42 year-old actor revealed, "I'm gonna fly in when her water breaks."
Renner previously had a four-year relationship with aspiring actress Jess Macallan, but the couple split in 2010.

The actor has also been the subject of gay rumors. Earlier this year he told the Hollywood Reporter: "I want my personal life to be personal, and it's not f***ing true. And I don't care if you're talking about things that are true, you're still talking about my personal life."
Renner has starred in "The Bourne Legacy," "Mission Impossible: Ghost Protocol," and "The Hurt Locker."  He is working on several upcoming projects, including an "Avengers" sequel.