Jeremy London Charged With Domestic Violence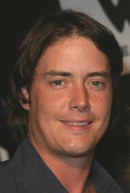 Actor Jeremy London has been charged with domestic violence following a scuffle with his estranged wife last month.

The former Party Of Five star was accused of injuring Melissa Cunningham during an alleged argument over the custody of their son Lyrik outside her Palm Springs, California home on November 18.

The actor's representative vehemently denied the assault claim once a warrant was issued for his arrest but London has now been charged by officials at the Riverside County District Attorney's office with one count of misdemeanor domestic violence relating to his involvement in the incident.

If convicted, London could face up to one year behind bars, according to TMZ.com.