Jeremy Britt Wins 'The Biggest Loser' - See His Amazing Transformation!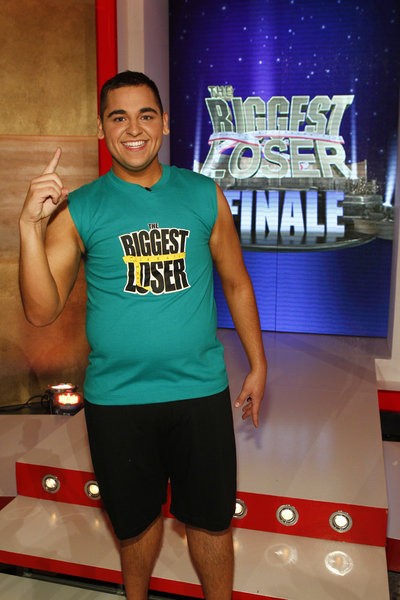 Finalists Kim Nielsen and brother and sister duo Conda and Jeremy Britt battled it out Tuesday night for the title of "The Biggest Loser." After losing a staggering 199 lbs., Michigan native Jeremy, 23, won the competition.  During the course of the show he went from 389 lbs. to just 190 lbs. - losing 51.16 percent of his body weight.
Jeremy's grandmother died from weight-related issues. He always struggled with weight problems, which only accelerated after he graduated from high school. It was a life-changing moment when a friend invited him to the beach and he was too scared to be seen in public without his shirt on.
One of Jeremy's goals after he lost the weight was to play golf without riding in a cart and play basketball with friends. He takes home $250,000 for winning the competition. Mike Messina won the at-home prize. He lost 160 lbs., or 44.69 percent of his body weight. He takes home $100,000.
See Jeremy's transformation...