Jeremih Wishes YouTube Sensation Keenan Cahill Happy Birthday In Chicago (Video)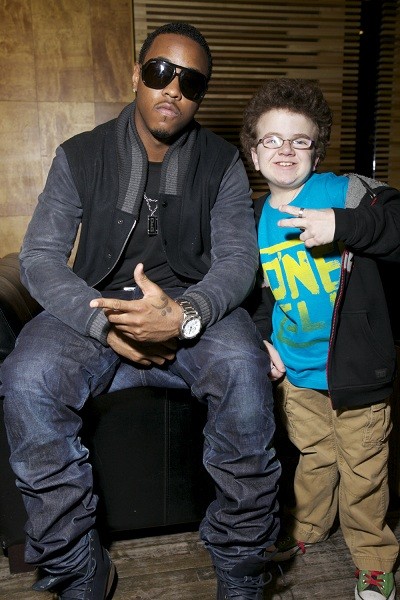 Dreams do come true! This past Saturday March 19th, YouTube sensation and Chicago native Keenan Cahill received the rockstar treament as he celebrated his birthday at Manor Nightclub, performing his hit celebrity videos to a packed Windy City crowd.
Surrounded by confetti and sparklers, Keenan took the stage to Katy Perry's "Firework" where staff presented him with a very special birthday cake.  Keenan then went into his most famous viral video (over 27 million views so far!) with 50 Cent "Down on Me" where surprise guest, Jeremih joined in. Together, they performed "Down on Me" and "Birthday Wish".
What could make Keenan's birthday bash even sweeter? Jeremih even gave Keenan a plaque in honor of helping his song with 50 go platinum.