Jenny McCarthy Thought She'd Be Hosting 'The View' For 20 More Years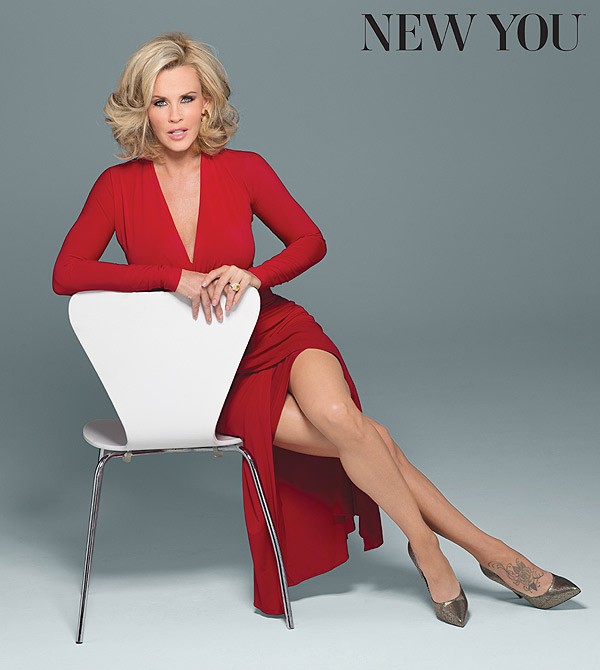 Jenny McCarthy appears on the cover of the fall issue of New You magazine, and in her accompanying, ill-timed interview the actress explained that in 20 years she sees herself still hosting the view.

McCarthy was let go from the show after just one season during a cast shake-up last week, departing along with fellow co-host Sherri Shepherd; which is something she obviously did not see coming.

"Believe it or not, I think I'm still on 'The View,'" McCarthy tells New You when asked where she thinks she'll be in 20 years. "I love the show. I'm doing so much work to improve myself-signing up for critical thinking courses and doing all my media training. I want to be at the top of my game, and when I'm 60 I want to still have a face that moves."

Despite being out of a job, she's still got fiance Donnie Wahlberg, who she still sees herself with a couple decades from now.

"I want to have beautiful, healthy grandkids and still have Donnie be the hunky love of my life," she says.

"He's my mirror," she adds. "Things were always unbalanced in my previous relationships -- I've either been a teacher or a student. With Donnie, we're just equal. I have my own identity and goals and he has his, yet we're so similar we work on them together."

McCarthy also says that after moving to L.A. to pose nude for Playboy magazine, she was told she wouldn't amount to much.

"I'd be asked, 'What do you want to do?' I'd reply, 'Comedy.' They'd say, 'Honey, that's funny. A Playmate in a comedy? That's never going to happen,'" she explains. "But then I was on [MTV dating series] 'Singled Out.'

"Later, I said I wanted to write a book and they said, 'That's hilarious. No one would pick up your book.' Now, I have 10 books. I almost enjoy the challenge.

"You tell me I can't do it? Guess what -- I'm the rule-breaker."

Check out Jenny's full interview in the fall issue of New You Magazine.