Jenny McCarthy Talks About Wedding Plans, Exiting 'The View' & New Gig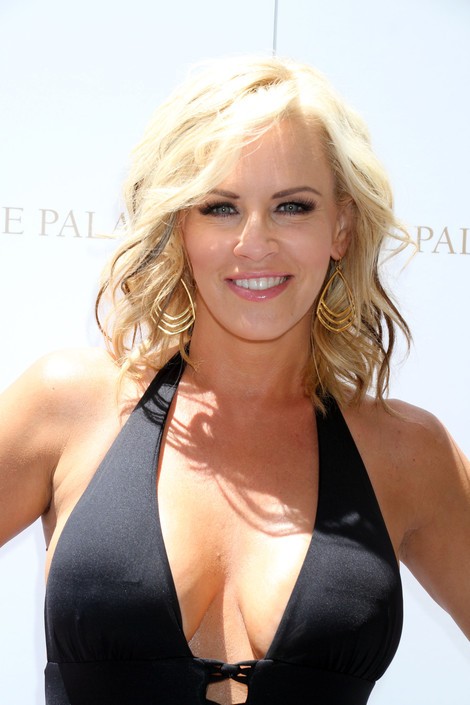 Jenny McCarthy appeared on Howard Stern's radio show to discuss her upcoming wedding to Donnie Wahlberg, leaving "The View" and her next gig as a radio host.  Of their rather large families, McCarthy confirmed that their wedding would have 80 guests, "no celebrities" and it will take place in "next couple months".
She added that she is not a "bridezilla" and approaches the entire thing like a guy.  She revealed, "I feel like I'm a dude.  I just want to show up.  I have Lee Press-On Nails.  I'm not that kind of girl.  I don't care, as long as the heart is in the ceremony, that's all that matters to me.  I could get married in a Kentucky Fried Chicken."
With regard to her short stint on "The View", McCarthy explained that the most rewarding part of working on the talk show was being able to ask Barbara Walters questions backstage.  She also told the famed shock jock that she never felt really comfortable being herself on the television program.  
"I'll tell you something Howard, it's like halfway into it, it was probably around February, I went, 'God I'm not allowed to be the best of me here,' I feel like to have a voice, to be able to speak without having to interrupt people," she said. "It's very difficult, and I don't like doing it, it's very uncomfortable, so I felt like, 'You know what?  Maybe this is just a stepping stone for me to go somewhere where I can actually be my full self."
Following her departure from the show, McCarthy will be taking on a weekly SiriusXm radio show called "Dirty, Sexy, Funny with Jenny McCarthy."  She added, "It's no secret that I love to talk.  I'm excited to do it on SiriusXM without having to interrupt anyone or keep things clean.  You can bet your sweet ass this show will live up to its title."
Stay tuned for news on whether or not she gets married in a KFC!