Jenny McCarthy Speaks About Her Mystery Man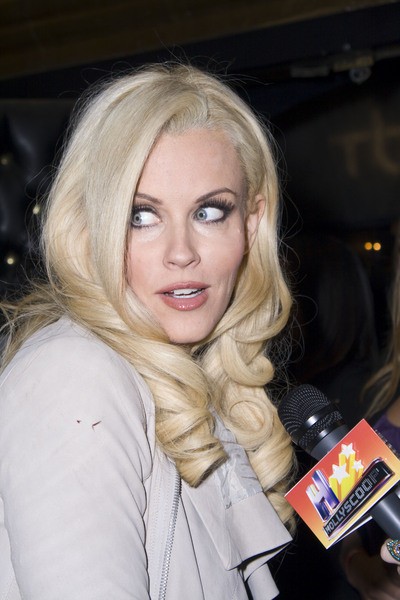 There's been a lot of speculation (rumors suggest it's Brian Urlacher) over Jenny McCarthy's new boyfriend in the past month, and McCarthy is not ending any of that speculation today. Last week she met the press to promote the second season of NBC's dating adventure show Love in the Wild, which she is taking over as host. When asked if she would consider going on a show like Wild, were she not a celebrity, McCarthy said something revealing.
"What a great question," she began. "Two months ago, yes."
When asked what's changed in two months that she'd no longer consider a dating show, McCarthy was even more cryptic. "Um, because, um, because I'm interested in someone."
After the Love in the Wild presentation, McCarthy continued to dodge questions about who her new romance is. "I don't know what you're talking about other than we shall see," she said. "But I've learned a lot about how to date."
Another complication is dating with a child. "In terms of dating with a child, I have a six-month rule. I don't introduce my son to anybody until someone makes it six months. So since I've been divorced Evan has met two guys. And that was in the past ten years."
The new man has not made it to the "meeting Evan" stage with McCarthy yet. "It hasn't been six months yet," she confirmed.
McCarthy also added that she is still on good terms with former boyfriend Jim Carrey. "Oh, of course," she said. "I'm friends with everybody."
Love in the Wild premieres in June. Maybe by then McCarthy will confirm her new romance.