Jenny McCarthy Shows Off Her Latest Ink On Press Tour For Her New Talk Show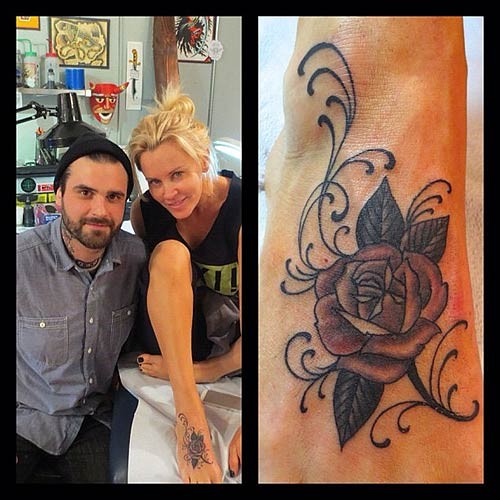 Jenny McCarthy got a painful looking new tattoo on the top of her right foot over the weekend.

The star decided to get some new ink on Sunday during the Super Bowl, showing it off on Twitter and on her way to her visit to The Today Show Monday morning.

"Got a new tattoo during half time black out," she wrote. "So excited 2 b wearing heels on The Today Show this morning. Ouch."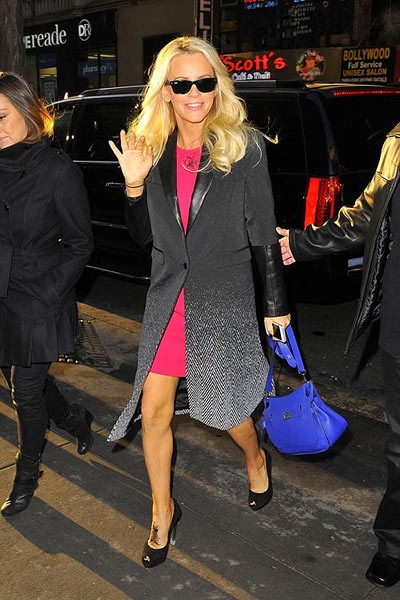 Jenny spent the weekend in New Orleans, making an appearance at the the 10th Annual Leather & Laces party Friday night, where she rubbed elbows with the likes of Kendra Wilkinson, Audrina Patridge and Stephanie Pratt.

Monday morning she was back in New York for her press tour promoting her new show, "The Jenny McCarthy Show," which debuts Friday night on VH1; but she was a little sore after her weekend, and not just from the new inking.

"Cramps on press tour. Doing Kathy lee and Hoda next. Hoping they have a heating pad and Whisky," she joked. "Wait… Of course they will have Whisky."

And what was the inspiration for her new tat?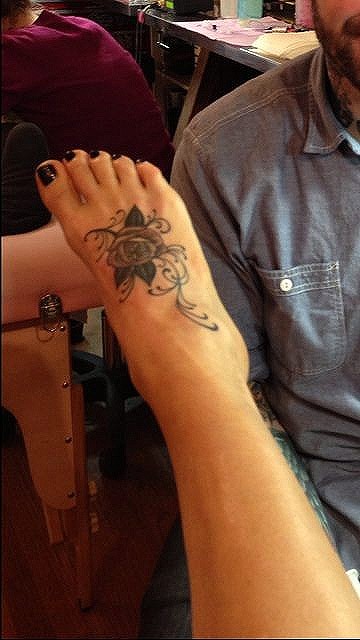 "I just wanted something decorative. I didn't want any meaning behind it," she told VH1 on Tuesday. "So I told the guy I wanted a rose with vines around it, and he drew it out and I went 'Great!'"

The new design was done at Thicker Than Water Tattoo by artist Dave Ball.

"Jenny McCarthy came by the shop last night to get a tattoo. Shes a real sweetie. Thanks Jenny #jennymcarthy #rosetattoo," he captioned a photo of the two posted to his Instagram page.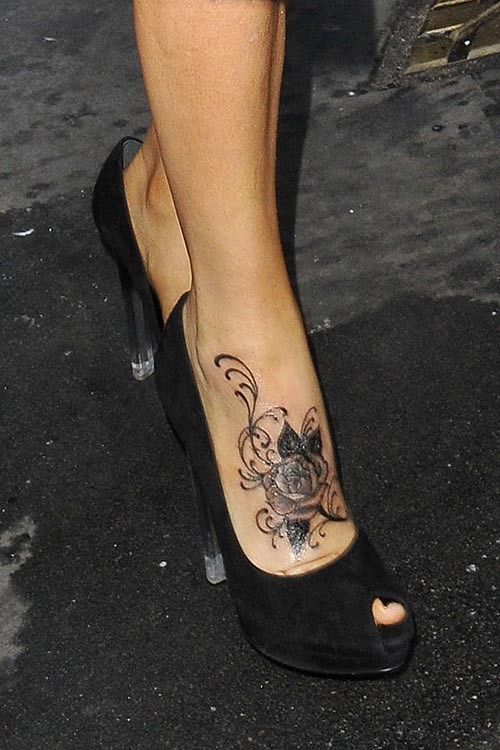 Jenny's new show debuts this Friday night at 10:30 p.m. ET/PT on VH1.