Jenny McCarthy Set To Take Over For Elisabeth Hasselbeck On 'The View'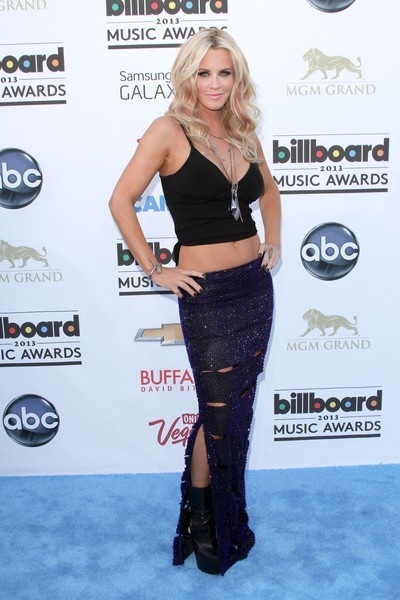 Jenny McCarthy is officially joining ABC's daytime talk show The View as one of the show's new full-time co-hosts.

The model/actress will fill one of the two vacancies on the panel following the departures of Elisabeth Hasselbeck and Joy Behar, who both recently announced that they're leaving the show this year.

According to the New York Post, both stars were reportedly pushed out the door by producers who hope to freshen up the show -- which has been on the air since 1997 -- with some new talent.

Behar was given the opportunity to "bow out gracefully" and announce her departure in March, and at the time news leaked that executive producer Barbara Walters had planned on letting Hasselbeck go also. Walters, however, changed her mind when the news leaked.
Hasselbeck lasted just a few months longer than Behar before signing Fox News last week. She's set to take over as a co-host on the news net's hit morning show "Fox & Friends" this September.

McCarthy, who was rumored for weeks to be Hasselbeck's replacement, was confirmed as one of the show's new co-hosts just four days after Hasselbeck broke the news that she was leaving.
Walters released a statement on the hiring of McCarthy, saying, "Jenny brings us intelligence as well as warmth and humor. She can be serious and outrageous. She has connected with our audience and offers a fresh point of view. Jenny will be a great addition to the show as we usher in an exciting new chapter for The View."
"I'm beyond thrilled," McCarthy said via statement. "I look forward to helping make hot topics a little bit hotter, and showing my mom that my interrupting skills have finally paid off."
McCarthy has plenty of experience on the show already, according to Entertainment Weekly, she's co-hosted the show eight times and appeared as a guest another nine times.