Jenny McCarthy Says Ecstasy-Fueled Lesbian Tryst Was 'Unreal'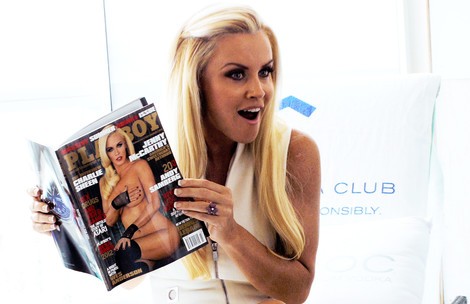 Jenny McCarthy believes her experience using Ecstasy is enough to prevent people from using hallucinogenics.
In her new autobiography, the model/actress reveals she and 13 Playboy Playmates used the drug during a promotional trip to Hawaii and started making out with each other on a beach. But it wasn't all fun and games - and definitely not satsifying and sexy.
"I had never done it before...and I wanted to have more than anybody else and we literally lost our minds," she told "Access Hollywood Live."
At one point, McCarthy believed one of the other playmates was a tree. "I was like, 'Oh my God, this tree feels awesome! Oh my God, it's Miss July!' The hallucinations were so bad. It's the perfect anti-drug book because the hallucinations were unreal," the actress added.
The girls' yoga instructor provided the drugs, hoping to get lucky. McCarthy explains, "It didn't work out. We took so many we thought he was trying to kill us; we were running away from him. All of us were naked, although we were used to being naked, we couldn't find our clothes and eventually (we) walked back down the highway and got back home."