Jenny McCarthy Performed Sex Act For Money In Her Teens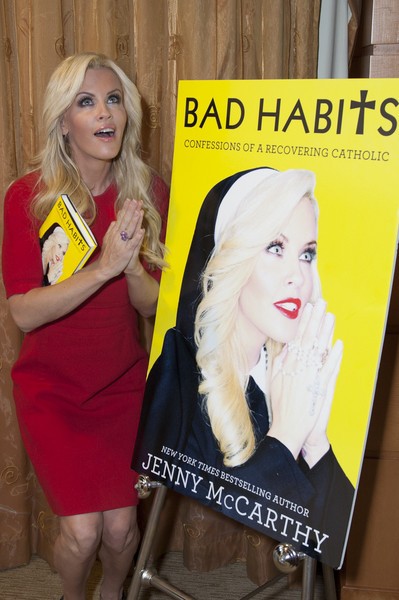 Jenny McCarthy has a new memoir out called "Bad Habits: Confessions of a Recovering Catholic," and in the book the actress shares a dirty secret with readers, alluding to an act of desperation that she calls the "worst thing" she's ever done to earn 20 bucks.

The sexy star sat down with Access Hollywood's Billy Bush Monday night and explained the anecdote, saying that she was on her way to spring break in Florida with two friends when she was a teenager and they ended up at a truck stop in Chattanooga, Tennessee, broke and out of gas.

Bush pushed her to open up and confess what it was that she did, but Jenny then said that anyone interested in finding out the answer to that question would have to "read the book," because while it didn't have a straight answer, it did contain some clues. But Bush said he read the book and that there were no clues, revealing that she never finished the story.

An embarassed McCarthy then alluded to performing oral sex on a trucker to earn the money; eventually confessing, "I do recall eating a hot dog, at that truck stop... A girl's gotta do what a girl's gotta do."

After the awkward reveal, Bush told her, "I just want you to know something -- you're worth more than 20 dollars."

Later in the interview she was asked if she's dating anyone after her breakup from NFL star Brian Urlacher."I'm not seeing anyone right now;" she says. "I'm just looking and tasting!"