Jenny McCarthy Gave Her Son A Mounted Deer Head For His Birthday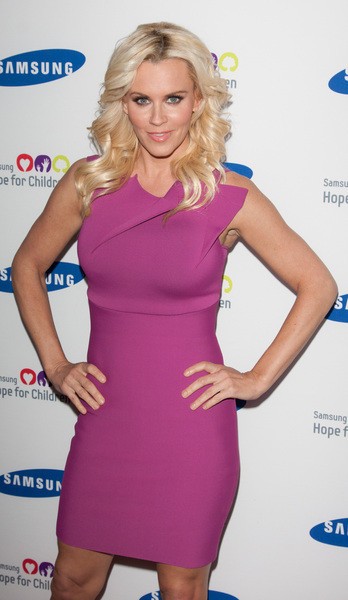 Jenny McCarthy gave her son an unusual birthday gift this year - a deer head. Ten-year-old Evan became fascinated with the animals after watching "Bambi" in which Bambi's mother is gunned down.

McCarthy taught her son about the controversial topic by watching videos on YouTube. Evan was so saddened by the practice, he was inspired to write a letter campaigning against hunting. However, last month he stunned his mother by asking for the strange gift.
 
On "Live! With Kelly" on Tuesday, McCarthy explained, "For his birthday present, he was telling me that he was really interested in going on YouTube and - he just saw Bambi - so he's like, 'What is hunting? Can you show me?' So I was like, 'Alright, let's sit down on YouTube and I'll find a clean one', so we watched this deerhunter and he was horrified by it and was like, 'I'm writing a letter about hunters.' So he wrote this (letter), 'Dear hunters, stop doing it, you're killing somebody's mom and dad' and I was like, 'Evan, that's awesome, you are such a sweet little boy' - and then in the next sentence he says, 'But do you think you can buy me a deer head for my birthday 'cause it's really cool.'"
 
Taken aback by the strange request, McCarthy obliged anyway and turned to her dad to help her find the perfect gift.
 
She added, "Being the mom that I am (I got him a mounted deer head)...It's real. My dad was a hunter, unfortunately, growing up, so (we have them) in our basement, so I asked him to pop one off the wall, so it's a recycled one."