Jenny McCarthy: 'For Years I Have Been Wrongly Branded As Anti-Vaccine'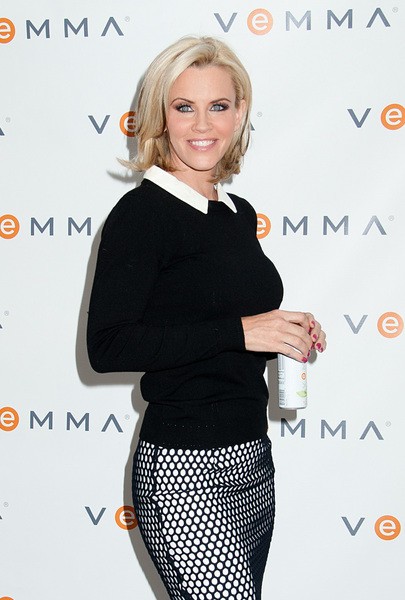 Jenny McCarthy has penned a new editorial for the Chicago Sun-Times newspaper insisting that she isn't "anti-vaccine."

The outspoken actress, who for years has criticized the innoculation process and says she believes it causes autism, which her 11-year-old son Evan has, has made it clear that despite years of articles about how she's against kids getting vaccinated, she actually supports it.

"I am not 'anti-vaccine,'" she writes. "This is not a change in my stance nor is it a new position that I have recently adopted. For years, I have repeatedly stated that I am, in fact, 'pro-vaccine' and for years I have been wrongly branded as 'anti-vaccine.'"

The 41-year-old actress told CNN's Larry King during a 2007 interview that she would never tell a new mom to vaccinate their child.

"I mean moms and pregnant women are coming up to me on the street going, I don't know what to do. I don't know what to do," she said. "And I don't know what to tell them, because I am surely not going to tell anyone to vaccinate. But if I had another child, there's no way in hell."

McCarthy also added that she won't have any more children because of what she went through with Evan.

"But I'm not telling anyone to do that (vaccinate). But, in my opinion, for my next kid -- which I'm never going to have -- there's no way," she told King.

McCarthy also told Time Magazine in 2009 that "it's going to take some diseases coming back" to get vaccine manufacturers to start changing their ways and developing safer vaccinations (note: there's no scientific proof that vaccinations cause autism).

"People have the misconception that we want to eliminate vaccines," she said. "Please understand that we are not an antivaccine group. We are demanding safe vaccines. We want to reduce the schedule and reduce the toxins. If you ask a parent of an autistic child if they want the measles or the autism, we will stand in line for the f***ing measles" (in 2013 the number of measles cases in the U.S. tripled the amount of the yearly average).

McCarthy now believes that infants need to be put on a better vaccination schedule that will allow for only one shot per visit instead of multiple injections.

"What happened to critical thinking? What happened to asking questions because every child is different? I embarked on this quest not only for myself and my family, but for countless parents who shared my desire for knowledge that could lead to options and alternate schedules, but never to eliminate the vaccines," she says in her editorial.

"For my child, I asked for a schedule that would allow one shot per visit instead of the multiple shots they were and still are giving infants.

"One size does not fit all."