Jenny McCarthy Flashes Her Breasts On Her Talk Show For $100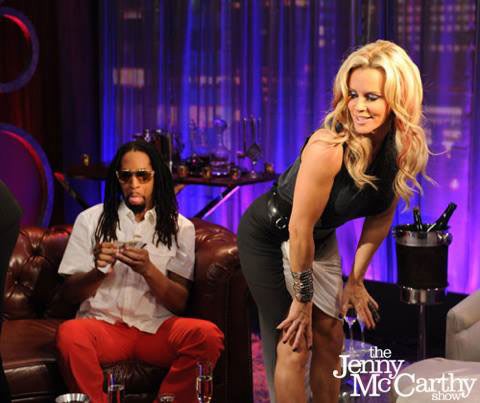 Earlier this week, Jenny McCarthy flashed her boobs for members of her studio audience while pre-taping "The Jenny McCarthy Show" on VH1.
Guest Lil Jon dared the former Playboy star to show off her breasts, and with just a tiny bit of encouragement she agreed.
"I will give you $100 if you show off your t**ties to everyone over there..." the rapper dared her.
McCarthy spontaneously stood up, lifted her top and black bra and flashed the audience. McCarthy then grabbed the $100 bill from Lil Jon.
McCarthy recently made headlines for posting on Twitter that actress Amanda Bynes "needs help."