Jenny McCarthy Dating New Kids On The Block Star Donnie Wahlberg?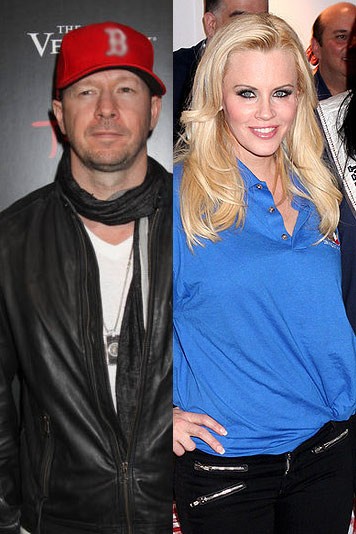 Jenny McCarthy is reportedly dating New Kids On The Block star Donnie Wahlberg.

The two stars spent the Fourth of July holiday together, according to Us Weekly, after hitting it off when wahlberg appeared on Jenny's VH1 talk show in March.

The host and guest bonded over some bedroom talk during the interview, when Jenny asked, "Do you talk dirty when you're having sex?"

"I do," replied Wahlberg.

Jenny explained that "some guys do it wrong," but Donnie replied with, "Yeah, I don't do it wrong."

The actress/model posted about the encounter on her Chicago Sun-Times blog, Splash, writing, "Now, I want to talk about what happened between Donnie Wahlberg and me.

"Let's just say we visually give '50 Shades of Grey' a run for its money. It gets steamy. I mean like really steamy.

"Being turned on by a guy is always fun but to have it legitimately happen to you on TV is to be turned back into a 12-year-old."

Wahlberg divorced wife Kim Fey in 2008, while McCarthy was last linked to actor Jim Carrey. The couple split in 2010.