Jenny McCarthy And Donnie Wahlberg Tie The Knot In Chicago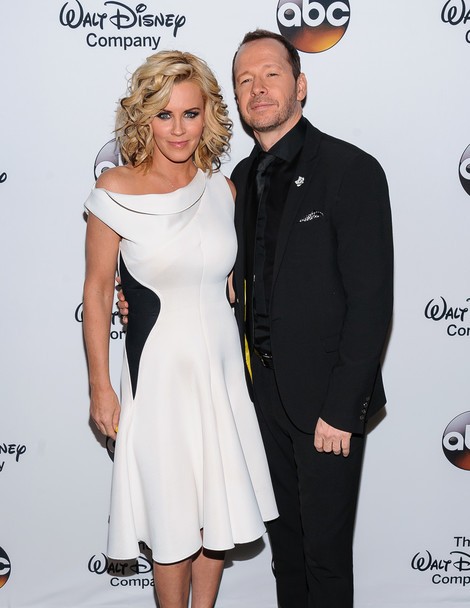 Jenny McCarthy and New Kids On The Block singer Donnie Wahlberg tied the knot on Saturday in a ceremony near Chicago, Ill.

The couple, who were engaged back in April, met in March, 2013, when Wahlberg, 45, guested on McCarthy's, 41, late night talk show and began dating shortly after.

The wedding included in the neighborhood of 80 guests, however Donnie's brother, actor Mark, couldn't make it to the event because of his daughter Ella's birthday in L.A. and his work schedule, so he sent a message via Facebook instead.


According to reports Jenny and Mark don't get along well and that's the real reason he didn't go to the wedding, but everything seemed fine in a couple of tweets the Wahlberg brothers made to each other after the wedding.


Congratulations @DonnieWahlberg and @JennyMcCarthy, so happy for you both today.

— Mark Wahlberg (@mark_wahlberg) August 30, 2014
Thank you @mark_wahlberg. Thanks to you & @rheadur for the adorable video for me & Jenny! Please wish a Happy B-Day to my god daughter Ella!

— Donnie Wahlberg (@DonnieWahlberg) August 30, 2014
The marriage is the second for both stars. Wahlberg has two sons from his last marriage, Xavier, 21, and Elijah, 13. McCarthy has one son, Evan, 12, from her previous marriage.