Jennifer Love Hewitt's Seductive Look - Hot Or Not?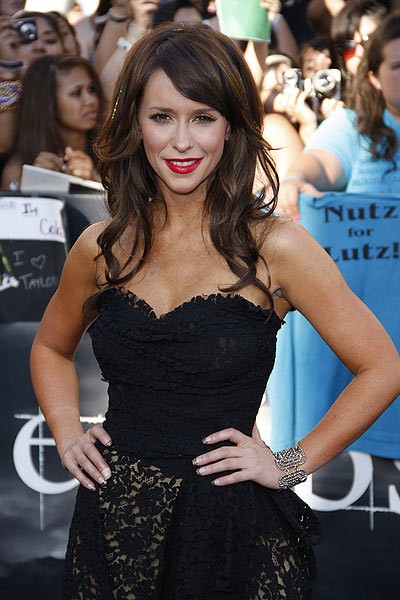 Jennifer Love Hewitt showed off her red lips and svelte legs at "The Twilight Saga: Eclipse" premiere in Los Angeles on Thursday. She looked seductive in a lace strapless dress with a slit up the side. Perhaps she's tiring of single life and trying to catch a new man?

People magazine just celebrated the "50 Most Amazing Bodies," and Zac Efron and J-Love led the pack. When asked if she ever contemplated plastic surgery, Jennifer admitted, "I've definitely thought about it. My hips have always been big. I remember thinking at one point, 'I know: I'll get my hips lipo-ed off!' You can't – it's bone. It doesn't work that way. But everybody thinks about it. And anybody who says they don't is lying."

The former "Ghost Whisperer" star also picked out which celebrity bodies she would love to have. "I'd want to have Gisele Bundchen's body. Even though she's tall and skinny, she does have curves ...and I think that's hot," she said. "Halle Berry also is kind of amazing."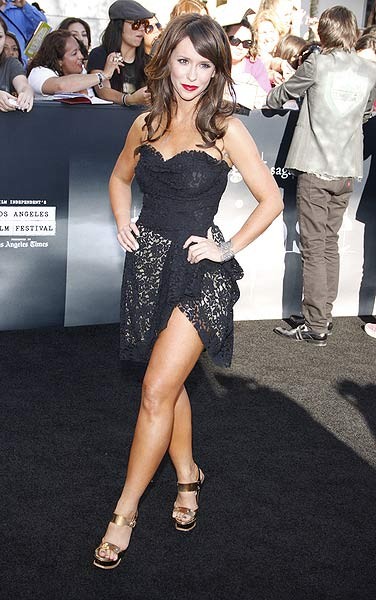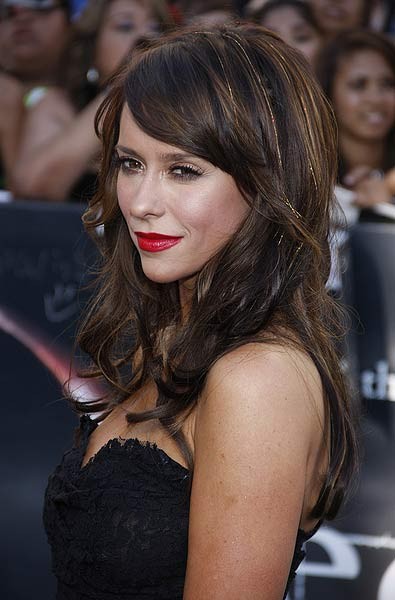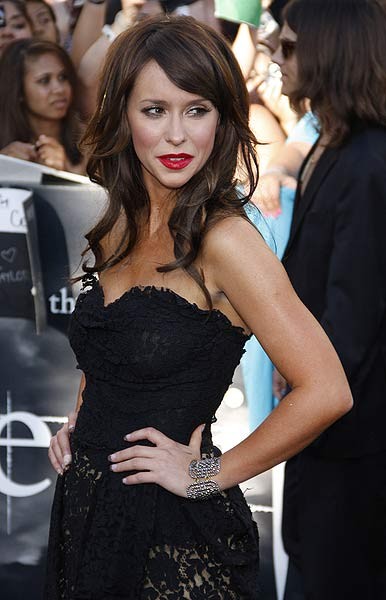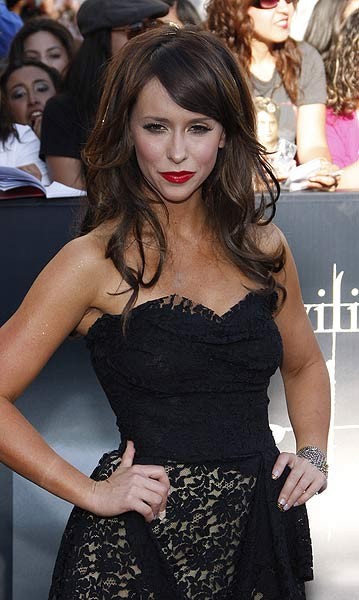 More: Celeb Photo Features | Fashion Photo Features
Click for more great Jennifer Love Hewitt pictures: