Jennifer Love Hewitt's Body Is Built For The Bandage Dress At 'Client List' Launch Party (Photos)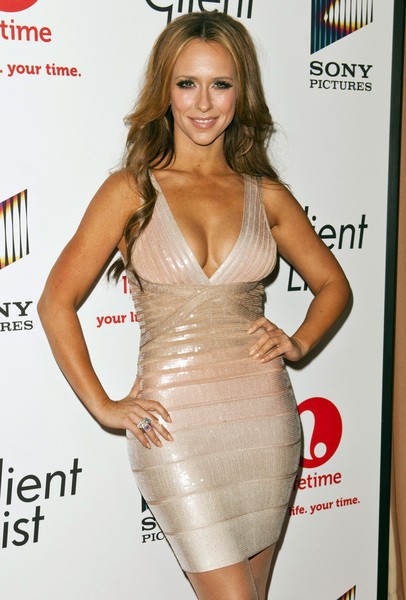 Jennifer Love Hewitt oozed sex appeal at the launch party for Lifetime's new series "The Client List" in West Hollywood last night. She wore a sequined bandage dress that emphasized all her curves.
Her show centers on a down-on-her-luck wife and mother who winds up working for a high-end prostitution service. Hewitt promises there will be a lot of steamy scenes on the program. She told Maxim, "We have a lot of really fun things in the series eye-candy-wise for our audience."
The show, based on the made-for-television movie, premieres Sunday, April 8, at 10/9 central.
Check out more photos of Jennifer all bandaged up...