Jennifer Love Hewitt Vajazzles On 'The View' (Video)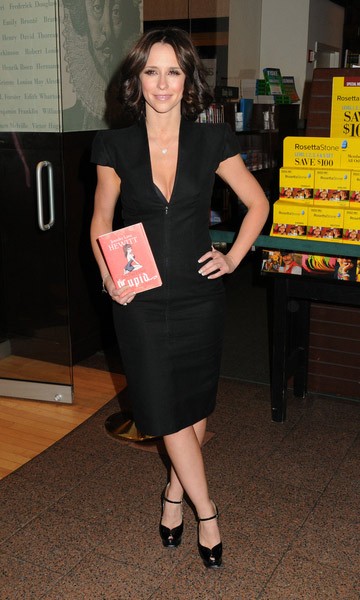 Jennifer Love Hewitt spent the day Thursday promoting her new book, "The Day I Shot Cupid: Hello, My Name Is Jennifer Love Hewitt and I'm a Love-aholic," in New York and New Jersey.

In the amusingly titled book, the "Ghost Whisperer" star - who recently split from co-star Jamie Kennedy - writes about how to choose Mr. Right and lose Mr. Wrong. (Guess Kennedy was a Mr. Wrong.)
After signing copies of her book at the Barnes & Noble yesterday, Jennifer continued her tour at the Borders in Manhattan and at the Bookends in Ridgewood, New Jersey.
During her day Thursday, she stopped by to chat with the ladies on "The View" - but they didn't care about the book, they wanted the details on her Vajazzling secrets.

After being asked about her Vajazzling process, J-Love replied, "Well, you take Swarovski crystals and adorn your little lady region."

Guest host Dame Edna inquired as to why someone would want to do that, and Jennifer replied, "Just to have the little sparlky secret in your pants!"

So if you spot Jennifer out and about anywhere don't mention it - it'll be your little secret!
-More on J. Love's vajazzling habits
-Jennifer's new 'breakup hairdo'
-Jennifer Love Hewitt looks tight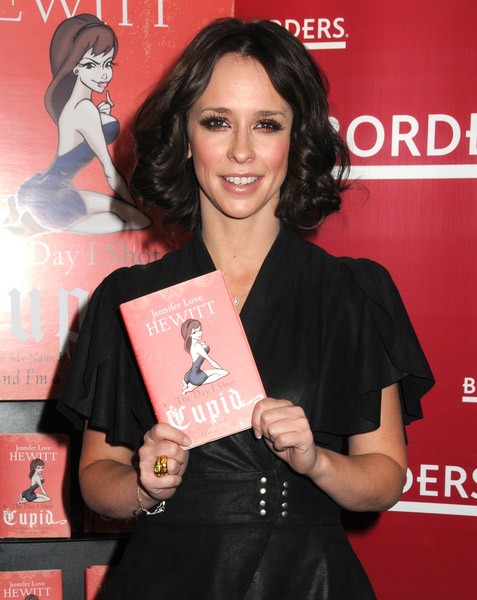 ^ click for next image ^
Click the pics for larger images: