Jennifer Love Hewitt To Insure Her Breasts For $5 Million?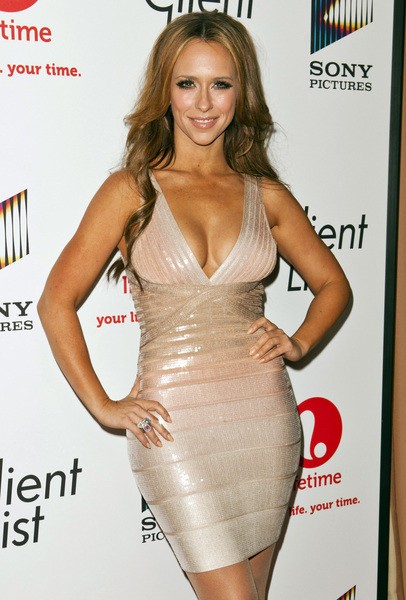 Jennifer Love Hewitt's curvy figure has definitely made heads turn over the years, particularly due to her ample bosom. "The Client List" star recently said she'd like to insure her 36C breasts for a whopping $5 million.

While promoting the second season of her Lifetime series, she joked to USA Today that she would consider getting her boobs insured if someone asked.
She isn't the only star who has insured a body part. Reality TV star and former Playboy playmate Holly Madison insured her breasts for $1 million in 2011. That same year, Heidi Klum admitted a client had her legs insured for $2 million. In 2006, Mariah Carey reportedly insured her legs for $1 billion after agreeing to front Gillette's "Legs Of A Goddess" campaign.
Last year, Hewitt made headlines after Lifetime digitally reduced her breasts in a promo shot for the show. At the time she told Los Angeles' KROQ 106.7 radio station: "Somebody sent me a copy of the photograph, and I was like, 'Um, what happened?' I'm not quite sure what's going on, but apparently somebody wanted me to have a boob reduction."
The actress is used to dressing in sexy, skimpy outfits and lingerie sets for "The Client List" and has apparently shot fully nude scenes for the show; however, her girlie parts will be blurred out. Sorry, boys!
The second season of "The Client List" premiered on Sunday night.
Check out more photos of Hewitt and her $5 million breasts...