Jennifer Love Hewitt Steps Out Without Make-Up In Sweat Pants & Silly T-Shirt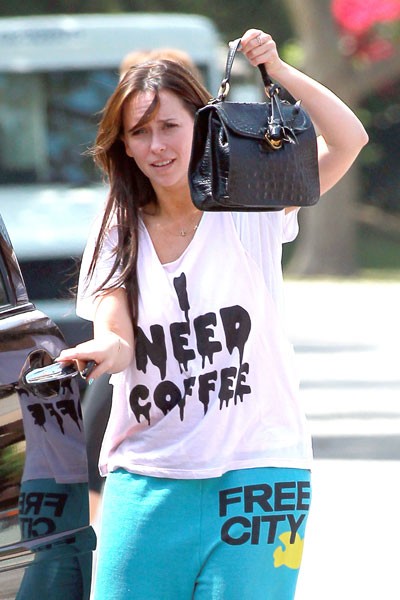 Jennifer Love Hewitt, wearing no make-up, tried to hide her face while out and about in Studio City, California, yesterday.
Earlier this month we spotted the actress at the "Horrible Bosses" premiere in Los Angeles with more curves than usual. Check out the photos HERE!
Jennifer was reportedly up for a lead role on Law And Order: Special Victims Unit but that fell through.