Jennifer Love Hewitt Shows Off Her Rockin' Bikini Bod In The March Issue Of Shape Magazine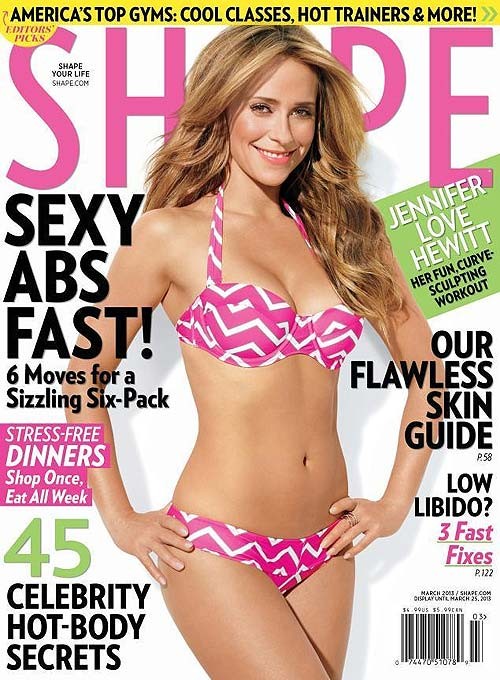 Jennifer Love Hewitt is back in top form, flaunting her curves in the March issue of Shape magazine.

The star of Lifetime's sexy drama The Client List reveals that after a few unflattering photos of her on the beach spread on the internet like wildfire she decided to work her butt off -- literally.

"I wasn't going to the gym or eating right when that unfortunate photo was taken," she says. "It was time to start working out and watching my diet more closely."

The 33-year-old star also keeps herself in shape while on the job, strapping five pound weights to her ankles while on set.

"Since I'm often shot from the waist up, I wear them in almost every scene. It's just a way to give myself a little extra challenge while doing normal stuff," she says. "It's a subtle difference, but I've noticed a change in my body. My legs and butt are stronger and tighter."

The actress will most likely have to take the weights off while filming the second season of the show though, she'll reportedly be filming some scenes nude with her girl parts blurred out by the network.

Check out more of J. Love and get her diet secrets in the new issue of Shape magazine, on newsstands now; and at Shape.com.