Jennifer Love Hewitt Shows Her Curves In A Zippered Bandage Dress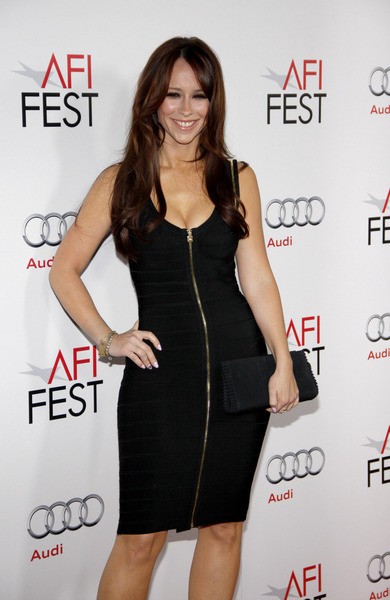 Jennifer Love Hewitt attended last night's world premiere of "J. Edgar" at AFI Fest looking incredibly sexy in a black zippered bandage dress. She showed up on the red carpet with actor Jarod Einsohn, whom she's been dating since August.
Jennifer stars in the upcoming film "Jewtopia" about a gentile who pretends to be Jewish in order to win the affection of his love interest.
Fun facts about Jennifer:

-She was born in Waco, Texas, a town where 76 people from the Branch Davidian ranch died after an FBI siege in 1993.
-She is of German and Italian descent.
-She reportedly likes to wear a tiara when taking a bath.
CHECK OUT MORE PHOTOS OF JENNIFER: