Jennifer Love Hewitt Rocks A Sexy Red Dress For 'Client List' Promo Shoot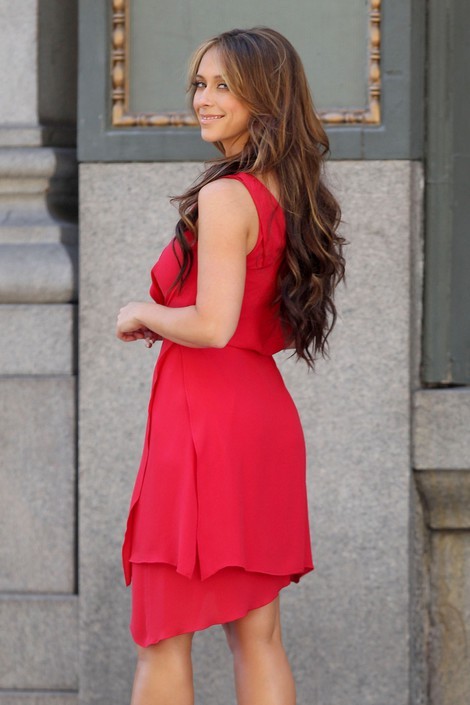 Jennifer Love Hewitt could wear a garbage bag and still look beautiful. We spotted the star at a photoshoot for "The Client List" in Los Angeles over the weekend wearing a red frock with her wavy brown hair tumbling down her back.
The actress tweeted on Friday, "5 am hair and make- up + city streets + red dress + sexy heels + 100 guys! Can only mean one thing...season 2 promos. Oh my!"
Earlier in the week she wrote, "Season two billboard shoot.... I think you guys will love it!"
In April, Hewitt made headlines after Lifetime digitally reduced her breasts in a promo shot for the show. At the time she told Los Angeles' KROQ 106.7 radio station, "Somebody sent me a copy of the photograph, and I was like, 'Um, what happened?' I'm not quite sure what's going on, but apparently somebody wanted me to have a boob reduction."
It appears that Lifetime didn't take any chances this time around and elected to cover up Hewitt's cleavage. But she still looks great. In "The Client List," she plays a desperate masseuse who performs extra services for cash.
See more photos of JLH...