Jennifer Love Hewitt Reveals Post- Baby Look, Says She's Struggling To Lose Weight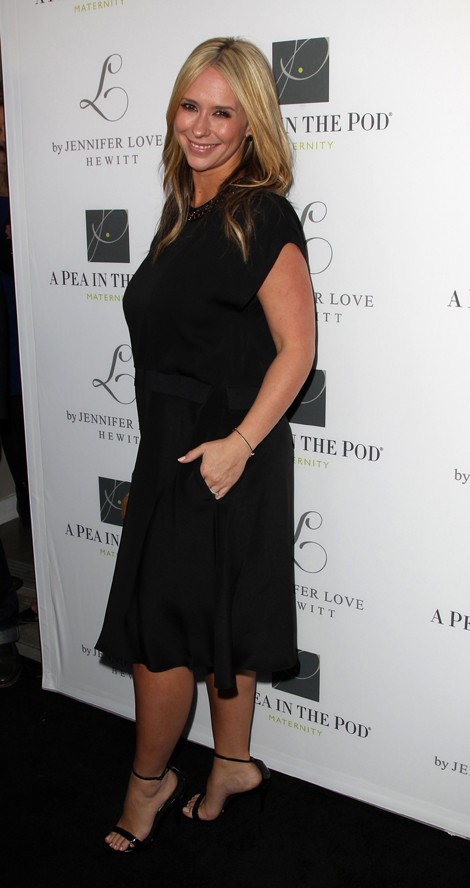 Jennifer Love Hewitt launched her new baby collection with Pea In The Pod in Beverly Hills, Calif, on Tuesday, and she confessed that she's having a hard time losing weight after giving birth to daughter Autumn in November.
"If your priorities are right, the baby's most important. You have to eat to feed to your baby. And I have a girl so I want her to see some day why her mom has good self-esteem and good body issues," she told E! News.

"It gets you down sometimes, I'm not going to lie. I've had days where I'm like, 'Ugh, I wish this was easier.' But it's not, and that's OK."
"The Client List" star, 35, added that although she is struggling to get back to her pre-baby weight, she wants to be open about it. She is also relying on the clothes in her collection to make her feel better.
She said: "It's hard, it's really hard. And I wasn't sure where I was going to fall and what was going to happen and how I was going to feel. It just feels great to sort of be honest about the fact that it is tough and these clothes make it a little easier, make me feel beautiful.

"I'm still in a lot of my pregnancy clothes and there is just where I feel good right now. Everything hasn't returned back to where I want it to be and put on my other clothes and feel good about that."
Hewitt stepped out with new blond tresses wearing a black shift dress with strappy sandals. She is married to her former "Client List" co-star Brian Hallisay, whom she tied the knot with in private prior to her daughter's birth.