Jennifer Love Hewitt Reveals Engagement Following Pregnancy Announcement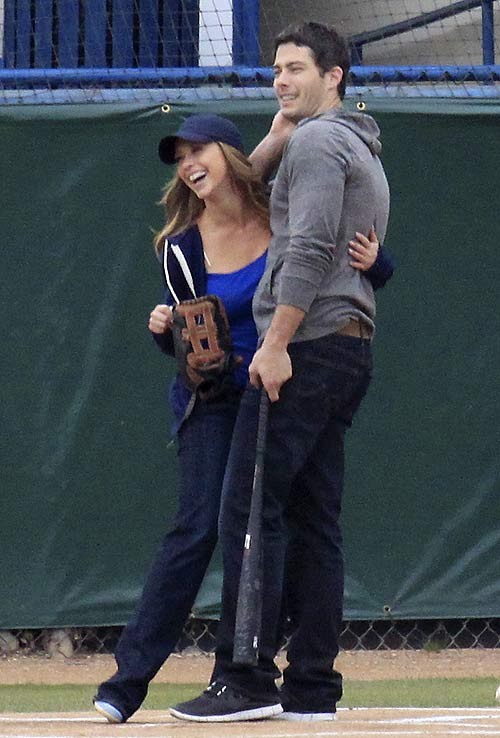 Jennifer Love Hewitt has another reason to celebrate after announcing she's pregnant - she's also getting married.
The 34 year-old actress is engaged to Brian Hallisay, the father of her child-to-be and also 34. Her rep confirmed to People the two will tie knot sometime in the future, although it is currently unknown if it will happen before or after the birth of their child.
The two met on NBC series Love Bites as costars and later worked together on Lifetime's The Client List. They have been dating for around 15 months.
Hewitt made headlines yesterday when she suddenly announced she was pregnant. "This is a wonderful time and we are looking forward to starting our family together," her statement read.
Just last year Hewitt told USA Today she was not excited to get married, nor is she thinking about starting a family. "I'm at a place where I could get married, I could not get married," she said. "Kids is not something I'll give up on, that's something I really want in my life but I just sort of started shifting my mind-set a little bit."
Time changes everything!