Jennifer Love Hewitt Puts On A Santa Hat & Helps The Homeless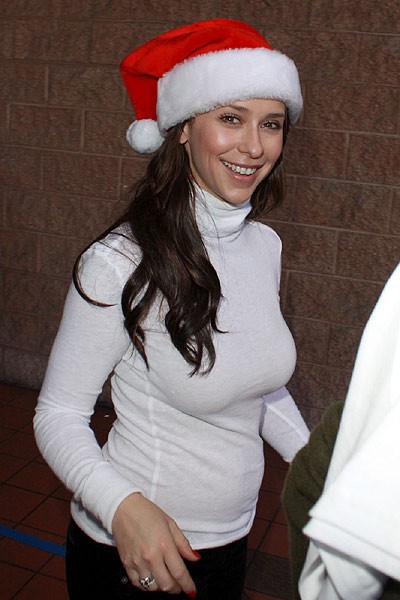 Jennifer Love Hewitt spent Christmas Eve serving food to families in need at the Los Angeles Mission with boyfriend Alex Beh. We think she looks fantastic in a white turtleneck and a Santa hat!

Los Angeles mayor Antonio Villaraigosa hosted the event, which was also attended by Alyssa Milano and Brandy.

Each year, the Mission invites celebrities to help them serve dinner to the less fortunate.

Like Jennifer, Alyssa and Brandy, you too can help those in need this holiday season - just go to FeedingAmerica.org to find a local food bank.

And is it us, or does Alex look a little like J. Love's ex, Jamie Kennedy?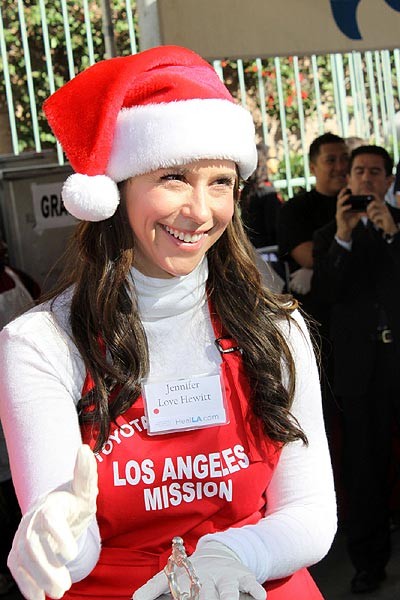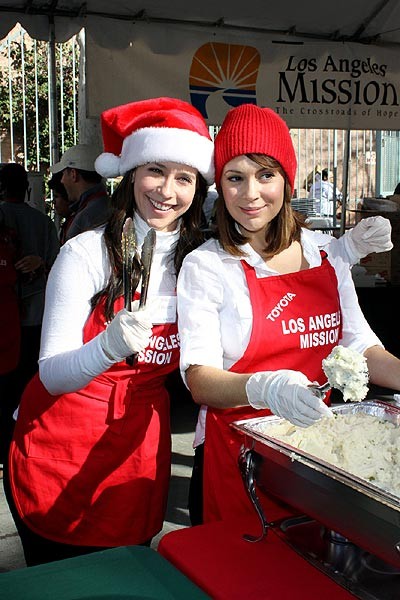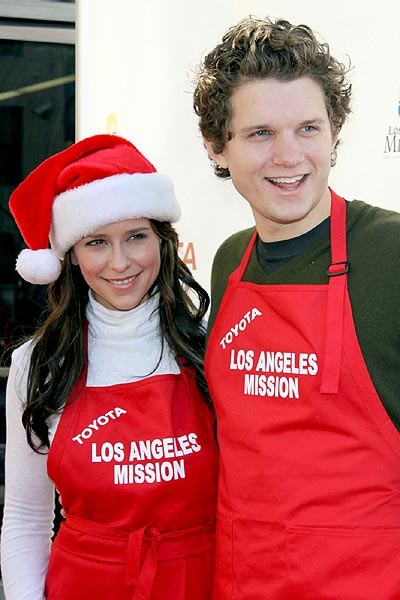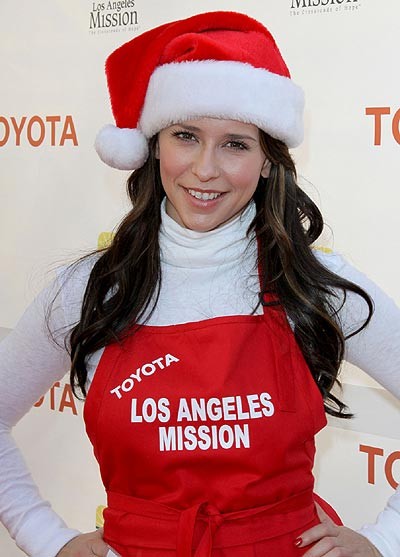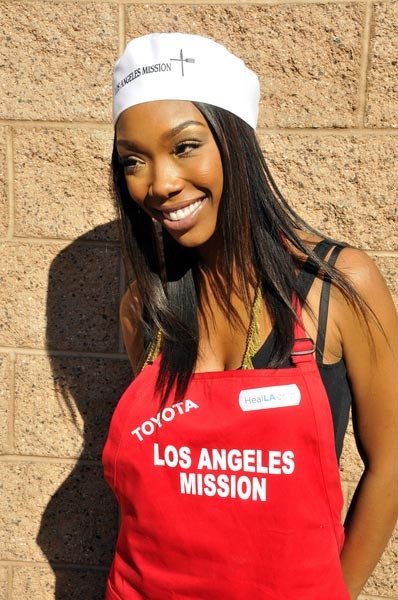 More: Celeb Photo Features | Fashion Photo Features
Click for more great Jennifer Love Hewitt pictures: