Jennifer Love Hewitt Loves Free Stuff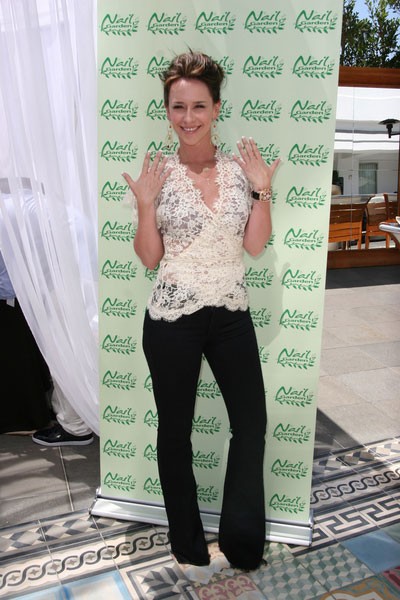 Yesterday Jennifer Love Hewitt attended the GBK & Tic Tac Luxury Gift Lounge in honor of the 2010 Emmy nominees and presenters. We captured her with new nails (see above), a cute little stuffed lamb, and large hanging earrings.
We think she looked sweet in a lace blouse and black pants, although her trousers are a little long. We can't see her shoes!
Jennifer has reportedly found happiness with a new man - she's dating actor/director Alex Beh. The couple was spotted enjoying a romantic dinner date in Los Angeles last month and the actress is smitten, reported Us Weekly.
A source says, "She's so into him. It's relatively new. But they're really cute together. They were holding hands the whole night!"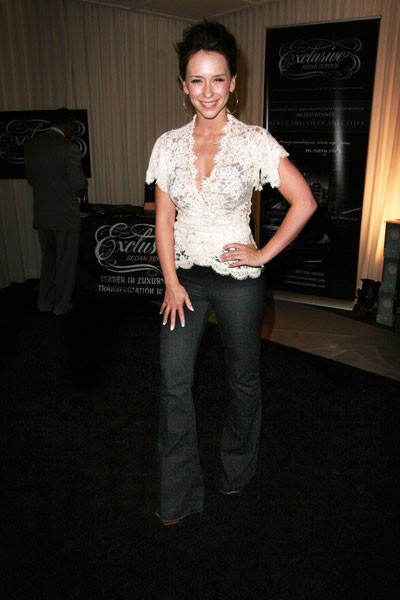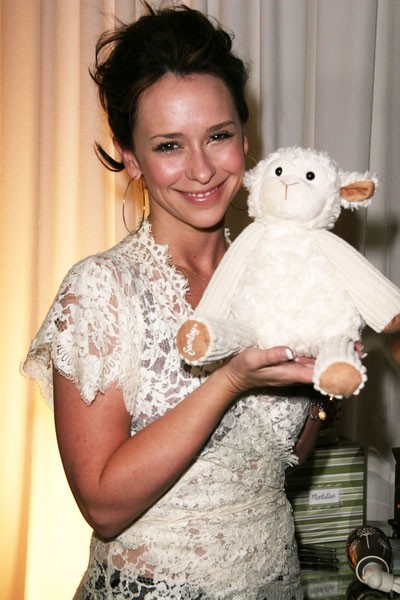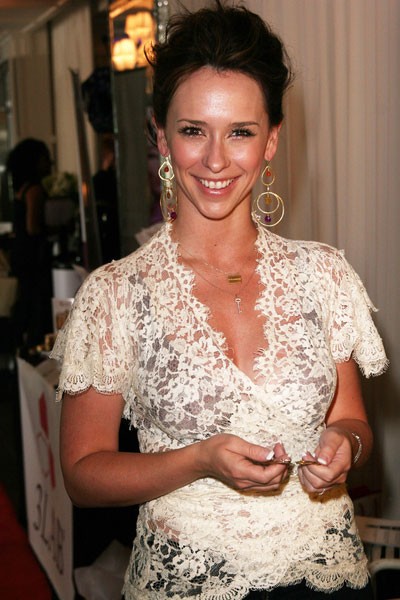 Click for more great Jennifer Love Hewitt pictures: