Jennifer Love Hewitt Is Starting To Look Like Kim Kardashian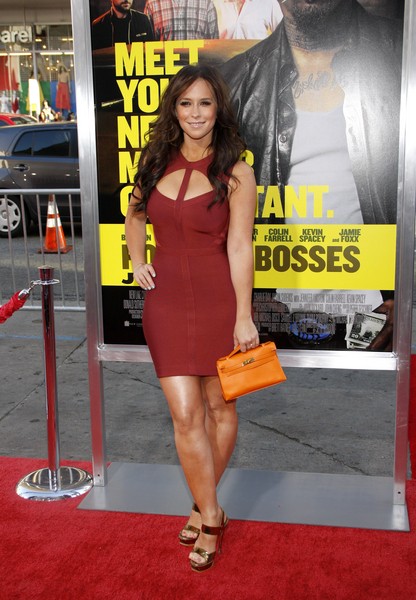 Jennifer Love Hewitt looked curvy in a cranberry colored dress at the "Horrible Bosses" Los Angeles premiere yesterday. Is it just us, or is she starting to look like Kim Kardashian? See more photos below, and let us know.
She was recently voted the worst film actress since 1985 in a new survey due to to her terrible turns in the horror movie I Know What You Did Last Summer and its sequel, the Garfield films and Sister Act 2: Back in the Habit.
Hewitt was a strong contender to assume the new female lead role on "Law & Order: SVU" for the 13th season, but that fell through.