Jennifer Love Hewitt Has 'Bad Taste In Men'

Jennifer Love Hewitt is making the most of her failed relationships with John Mayer, Jamie Kennedy and ex-fiance Ross McCall - the actress is developing a romantic comedy series called "Bad Taste In Men."
The sitcom, which will not necessarily feature the star, follows an unlucky-in-love Chicago, Illinois, woman.
Meanwhile, in real life Jen is dating ctor/director Alex Beh after meeting "through friends at a dinner party." Beh recently admitted he is taking the relationship seriously and has even read Hewitt's dating book The Day I Shot Cupid. 
He said, "It's very informative. I learned all I needed to know. When I first met her, I really was able to just map out all the things to do and not to do."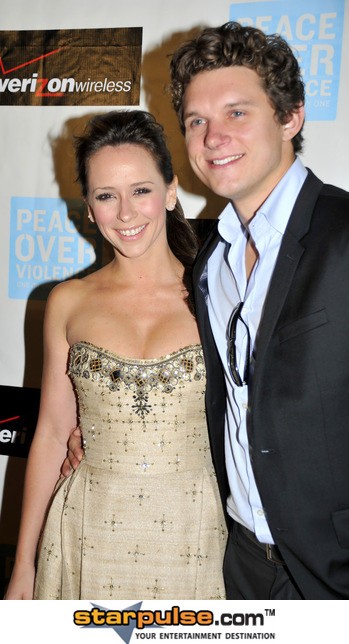 Click for more great Jennifer Love Hewitt pictures: