Jennifer Love Hewitt Gives Starpulse The Rub-Down (Low-Down, Rather) On Her New Show 'The Client List'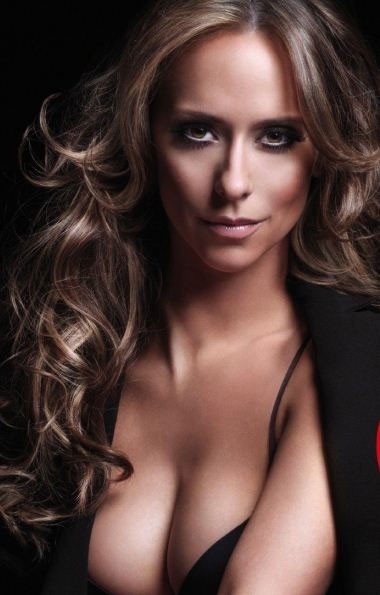 Miss Hewitt told Starpulse on a recent conference call, one of the biggest challenges in working on her new show, is that she can't eat all the foods she wants because she's in lingerie all the time. She says she "misses pasta so much!" Girl, we can relate!
"The Client List" is based on a single mom, Riley Parks, who goes to work at a massage parlor, only the massage parlor specializes in happy endings for those on 'the client list.'
When asked what J. Love thinks of women like Riley who are caught between conventional work and comprising their morals to get ahead, she replied, "I think it's realistic.  It may not make people comfortable and it begs the question of are there any other options.  For her there isn't at the time—for Riley—and I think people are just going to have to try to be as nonjudgmental about that as possible.  There really is economically families that are put in these positions.  There are women out there who are in sex worker positions that you would run into them at the grocery store with their hair piled on top of their head and have no idea and it's a reality."
Now, when we first heard about this show and the role Hewitt plays, we thought, what kind of research did she put into it? Did J. Love actually go to one of those happy ending massage parlors to see what it's all about?? Not so much! She tell us, "For me, the funny thing is that even though the show has this provocative sort of setting and I know what people are talking about is this sort of happy ending aspect of the show and everything.  For me, the part that I did more research on was being a single mom—playing a Texas woman in economic struggles, somebody who emotionally has to carry all of these secrets and all of this loneliness, and all of the stuff that she struggles with emotionally in the series." Heavy stuff for sure!
And did you know J. Love is from Texas?! She says she got to go back to her original accent for the role but it's hard to drop off set! "So I talk goofy, and my friends are like, "What are you doing?"  So that part of it has been really fun and it's been good.  It's reminded me how lucky I feel to be from Texas and how much I just love this spirit there, so it's been nice," explains Hewitt.
J. Love also dished about social media and how it's helped get the word out about her show. "I have to say that by nature, I'm sort of like a 90 year old woman, so the whole Internet thing and the Twitter thing and Facebook and all of that I'm very new to.  But I am quite shocked at how much fun it is to be able to reach out to people on a daily basis and keep content out there, and how much it actually really does help promote things in such a different way."
The Client Premiers Sunday, April 8 at 10pm ET/PT on Lifetime.