Jennifer Love Hewitt Flaunts Her Curves In A Sexy Little Red Dress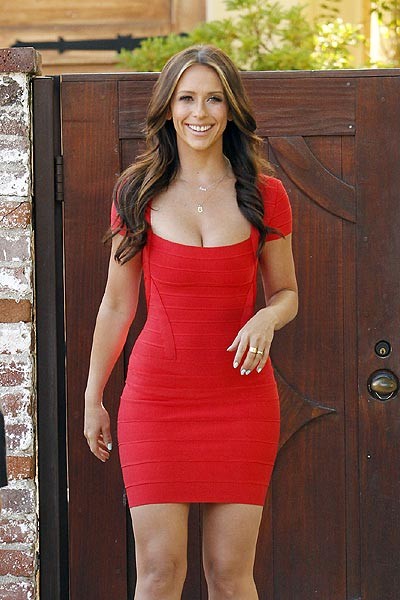 Jennifer Love Hewitt was spotted leaving her home in Los Feliz, Calif. on Wednesday afternoon showing her sexy curves in a red bandage dress.

The Client List star was headed to a business meeting in the figure hugging dress. The outfit isn't too different from the ones she wears on her Lifetime show - in which she stars as a masseuse who 'give a little extra' to clients who are willing to pay.

The actress recently covered the April issue of Maxim magazine, and in the issue she revealed her secret talent.

"Pole dancing. It's a great way to stay in touch with your sexuality," she says. "I also love to cook, so I can have a cake in the oven while I do a pole dance."

A recent controversy over the amount of cleavage that Jennifer showed in a poster for the show led to a giant billboard being taken down, and late night TV host Jimmy Kimmel a giant cutout of the star's cleavage being brought in and given to her on the show (see the video here).

The Client List was picked up for a second season by Lifetime earlier this month. The show airs Sundays at 10 p.m. ET.