Jennifer Love Hewitt Flashes Some Cleavage On 'The Client List' Set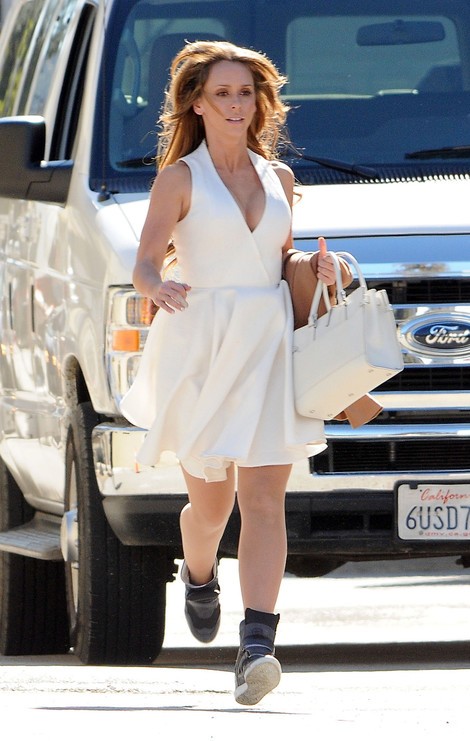 We spotted Jennifer Love Hewitt running around the set of "The Client List" in Los Angeles on Thursday. The actress wore a white frock with a plunging neckline and gray sneakers as she darted around the parking lot.
The actress, who commonly wears sexy, skimpy outfits and lingerie for the Lifetime series, will be featured nude in the second season.
Last spring Hewitt made headlines after Lifetime digitally reduced her breasts in a promo shot for the show.
Hewitt plays a single mom working as a masseuse who makes money on the side by servicing her clients in an extra special way.
The new season of "The Client List" premieres March 10. Cybill Shepherd and Loretta Devine also star.